You've seen us go on about how we pride ourselves in being Singapore's first ever chain of holistic cat hotels — but what does holistic cat care mean exactly?
---
Holistic cat care places emphasis on natural remedies to nurture and support a cat's own healing process. It takes into account the cat's mind, body and spirit to trace a health problem all the way back to its source and treats it from there. In other words, holistic cat care takes on a more natural and all-round approach to your cat's health to prevent the development of chronic health issues.
Undeniably, holistic cat care should not be a replacement for the traditional approach of cat care. Nothing beats the conventional medical proficiency of addressing emergencies such as critical health issues. However, the conventional approach may be complemented with holistic cat care to better fit the needs of your cat.
There are 5 pillars that encompass the holistic cat care concept.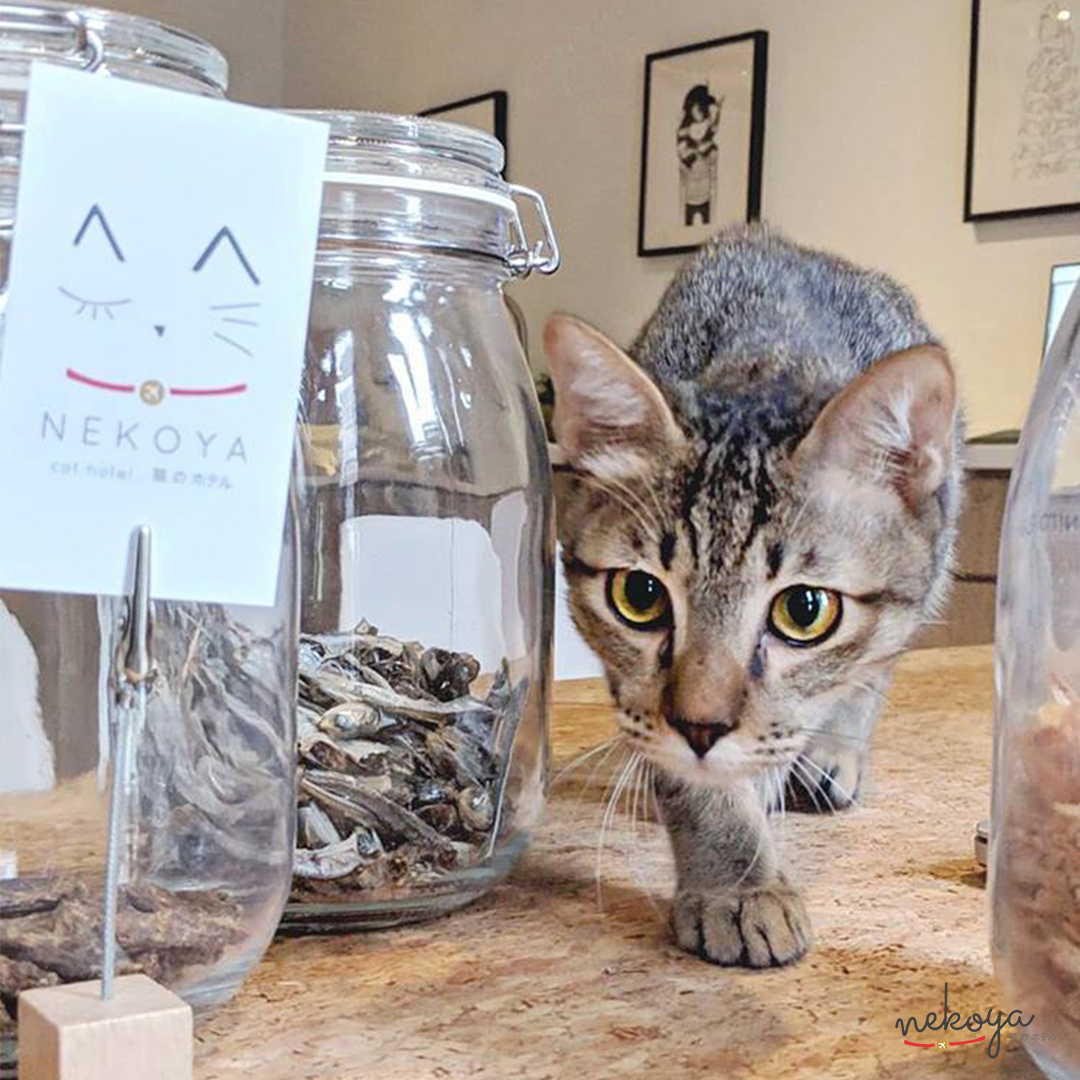 Diet
Introducing supplements and a balanced and healthy meal to your cat's diet goes a long way in maintaining its overall health from the inside out. A balanced and healthy meal would typically consist of proteins, fats, carbohydrates, vitamins and minerals!
Read more: How to Get Your Cat to Drink More Water
Physical Care
Cats should have enough exercise to keep their minds active and to stay trim. Obesity is a real problem among cats! There are also some other holistic pet care treatments that would be great for your cat such as massages, acupuncture and aromatherapy.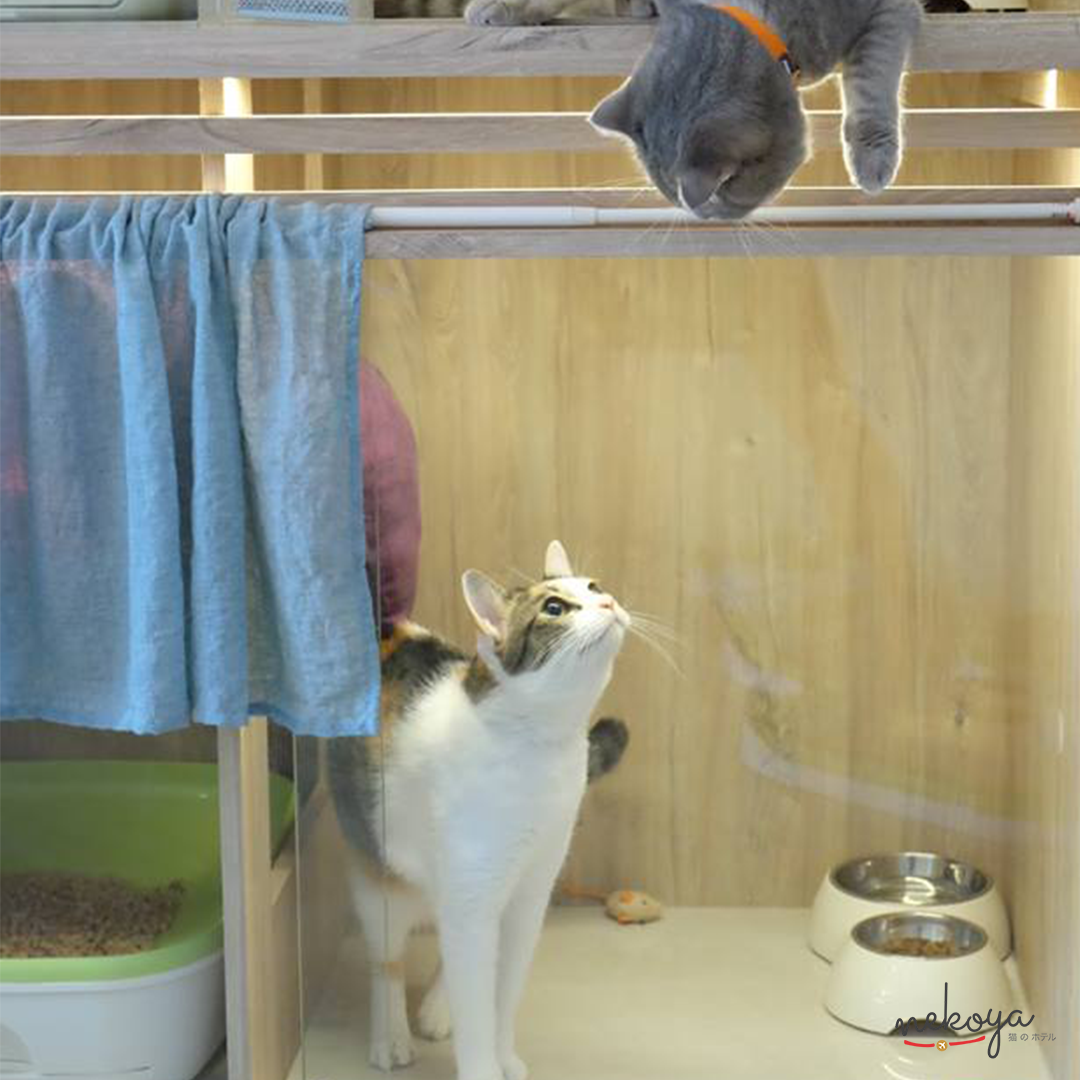 Environmental Care
Creating an environment that is peaceful, clean and comfortable – even catifying your home – also helps to keep your cat healthy and happy. At Nekoya, we routinely sanitize to prevent the transmission of virus and bacteria.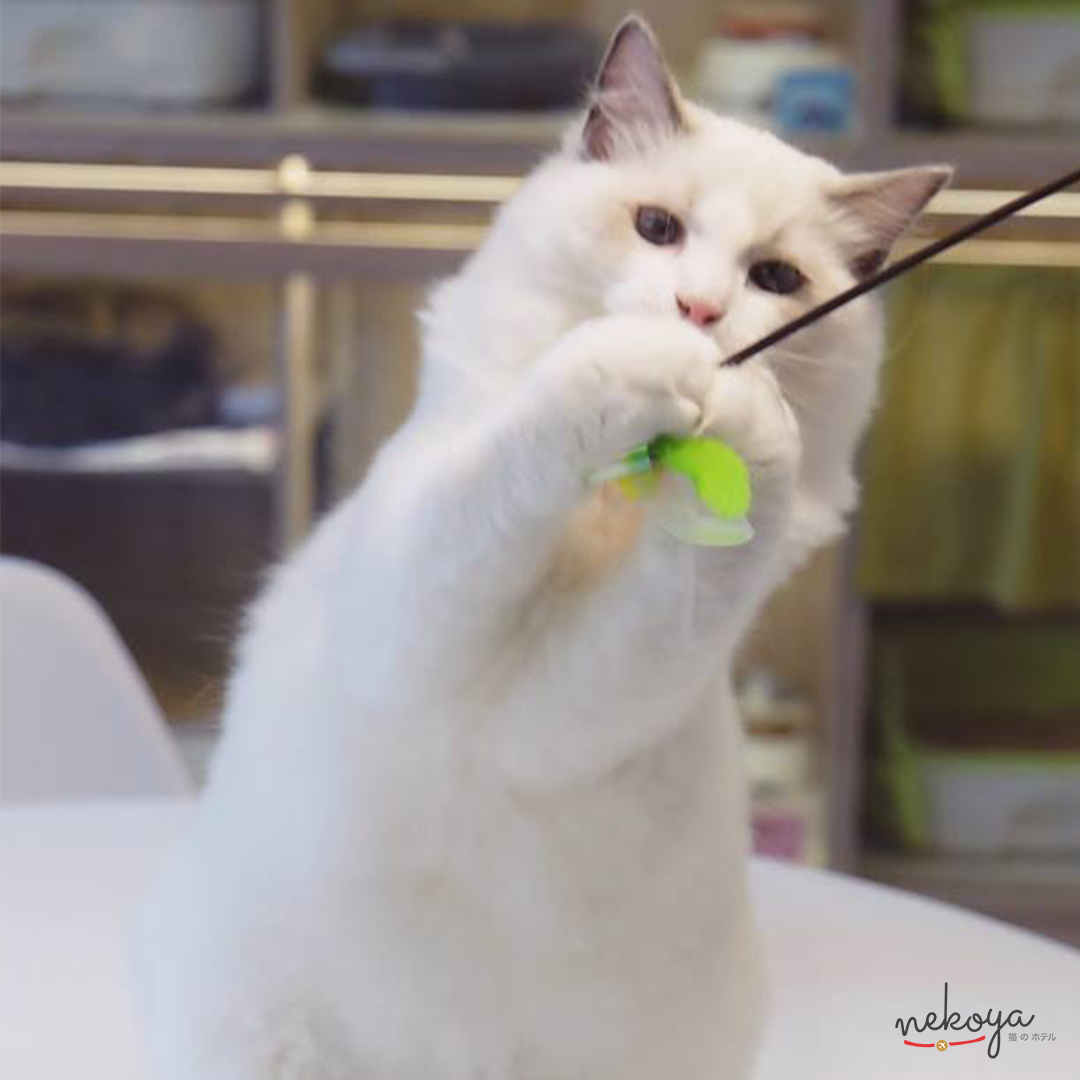 Mental Stimulation & Emotional Care
Cats can get bored and start acting out when they don't get enough mental stimulation. A sufficient amount of playtime each day ensures that your cat stays happy and mentally active. Taking care of your cat's emotional health means to minimize its exposure to external stressors.
Holistic Cat Care at Nekoya
Here at Nekoya when we say we take on a holistic approach in caring for your cat, we mean to seek to understand your cat's needs and preferences so that we can better create an environment and a care service that will better cater to your cat.
We understand that cats are creatures of habit and the key to a positive experience for them at our cat hotels is one that has to be carefully curated and managed. Providing food and water is a basic necessity, yet there is so much more that we can do to ensure that your cat enjoys its stay away from home. We provide:
a wide range of healthy and balanced cat foods to choose from
more than enough playtime to keep your cats active and mental stimulated during their stay with us
a personalized service
cabins that have been purposefully designed to maximize privacy for your cats
a haven that is peaceful, hygenic and safe for your cats
This is the holistic approach.
We take into consideration the total care of your pet including its mental and emotional needs; not just its physical needs. We look at other aspects that will matter to cats such as scent, sight and space to ensure that your cat has a comfortable stay with us.
Read more: 5 Signs You Should Avoid A Pet Boarding Facility At All Costs