Our diverse team of cat caretakers come from all walks of life. Brought together by a shared passion for felines, you can travel happy knowing your cat is in the safest hands.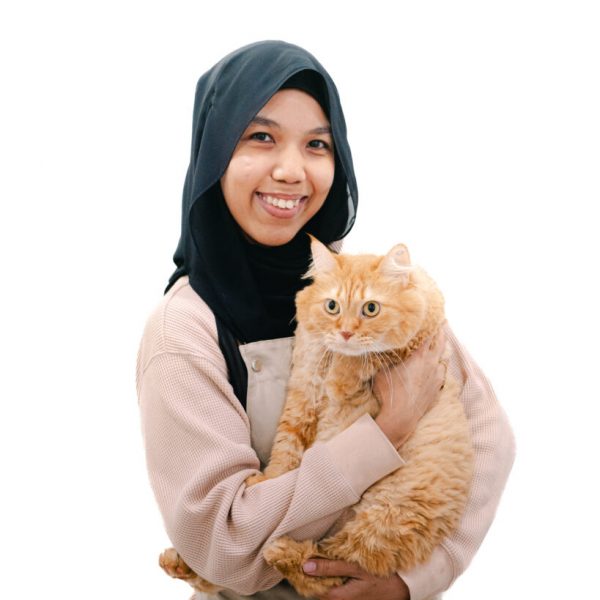 Nabila took a leap of faith and left the F&B industry, only to find herself now permanently sporting cat fur on her clothing. She cares for her feline guests as she would her 4 cats, and aims to ensure each Nekoya kitty goes home with fond memories of their stay. Off work, Nab enjoys good food and good company. She also loves taking her orange tabby cat, Ucuk out for walks at the park!
Certificate of completion in Pet Care and Management (Companion Animals)
As someone who enjoys meeting people from all walks of life, Arifah decided to join Nekoya to provide love and care to feline friends! Coming from a family of cat lovers, she relishes every opportunity she gets to build long lasting relationships with her clients. Cited by her boss as one who is ridiculously full of energy, during her off days, Arifah enjoys dark humour on TikTok or retail shopping on Shopee for her 3 musketeers – Amon, Momodo and Mochi!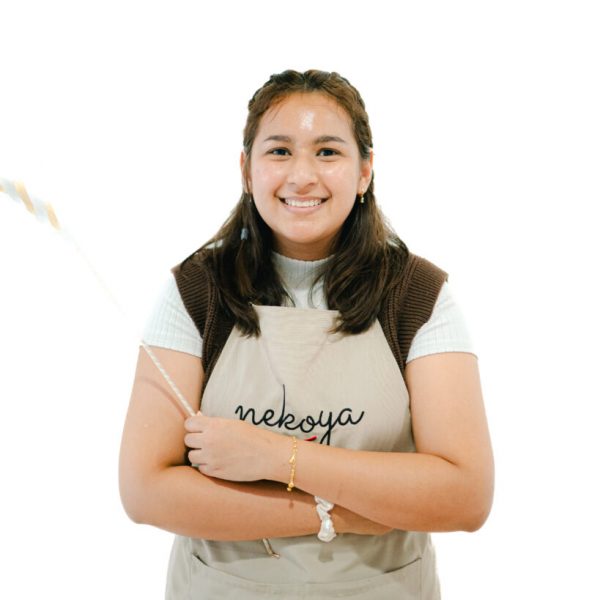 Elizabeth
Hotel Supervisor
Drawing from her diverse experiences of volunteering across a multitude of animal shelters and even at the zoo, Elizabeth has a keen understanding of animal behavior and their needs. Having graduated with a diploma in Veterinary Bioscience, she also has clinical knowledge and skills that she draws from on a daily basis when interacting with and observing our furry guests. 
Off-duty, she finds joy in roller skating, creating charming crocheted hats for their her beloved cats, Mona Lisa and Max, and unwinding through swimming.
As a certified cat groomer, Beatrys started in the industry as a cat grooming assistant, before transiting into a full time cat caretaker. With a keen eye for detail, and her experience from grooming kitties, Beatrys aims to ensure their wellbeing by providing the most suitable care and attention possible. A cat lover herself, she treats each and every one of the kitties that come under her care as one of her own. 
Outside of work, Beatrys splits her time between exploring the digital world, and taking leisurely walks together with her friends.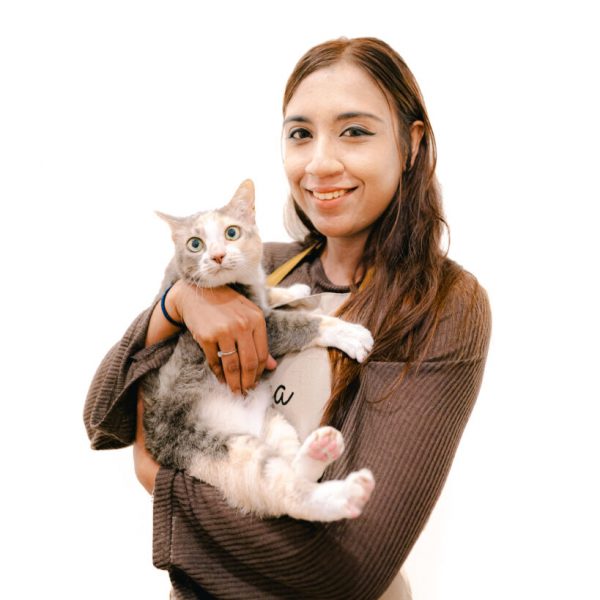 Farihah transitioned from the realms of HR and Finance to embrace her true calling as a caretaker at Nekoya! For her, cats embody pure happiness, an unwavering source of joy. 
A dedicated member of the cat community, she loves to shower her feline clients with affectionate kisses and cuddles! In her spare time, she also extends her nurturing touch to the elderly as a licensed Freelance Caregiver.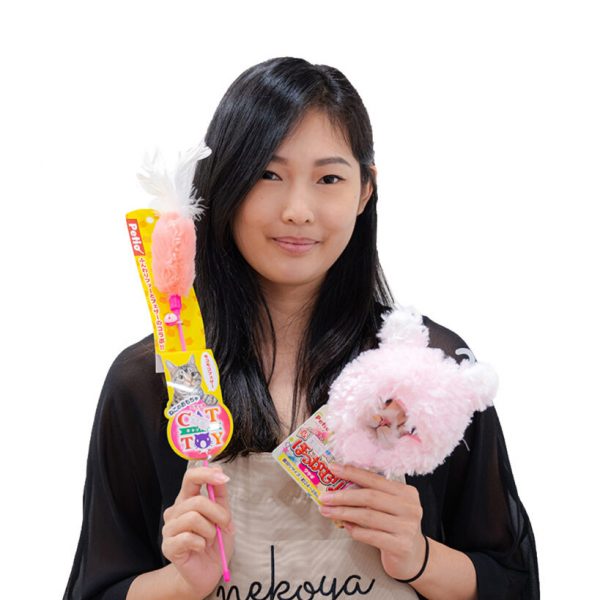 Pearlynn enjoys the company of furry friends whose unpredictable antics keep her on her toes. She never gets enough of the cuteness of these little furballs and anticipates meeting and caring for different feline guests!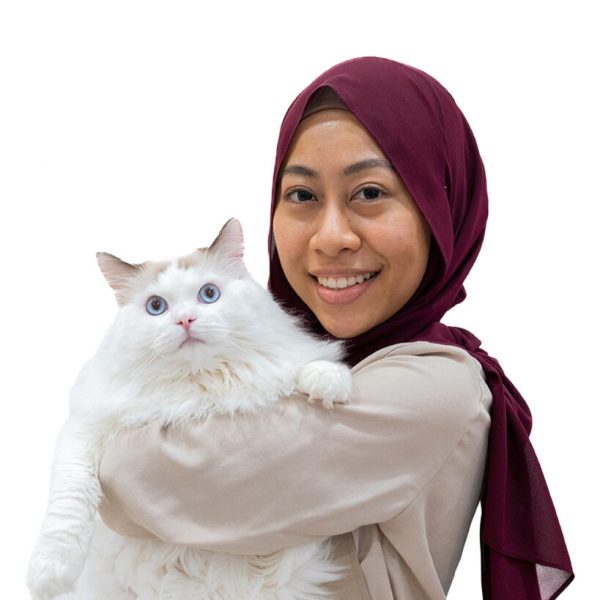 A cat lover since young, Kaz made a career switch and joined Nekoya to work with kitties. She had also volunteered at a cat shelter prior. Blessed with the knowledge and experience, she now provides a loving home to two rescue cats, one of which she raised since an orphaned neonate. She spends her downtime looping Mayday Parade's playlist and doing aerial yoga.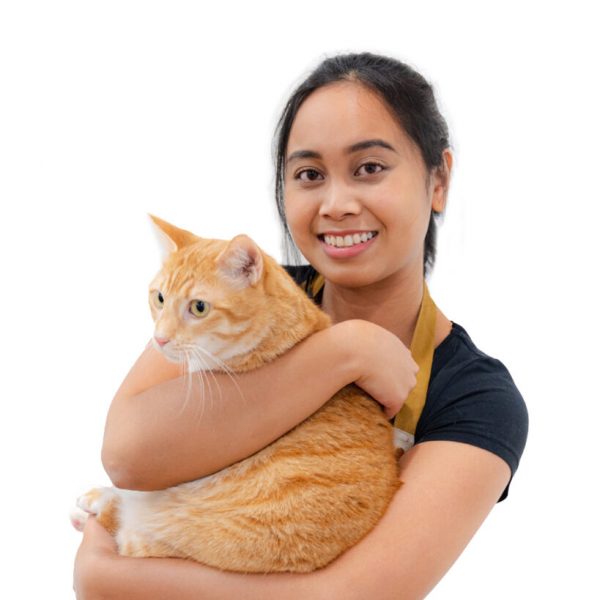 Andrea became a complete cat-convert after adopting her chonky British Shorthair; Ally. Loving and caring for cats of all kinds is now second-nature for her. While away from work, you may find her performing in a theatre show or dancing for an event!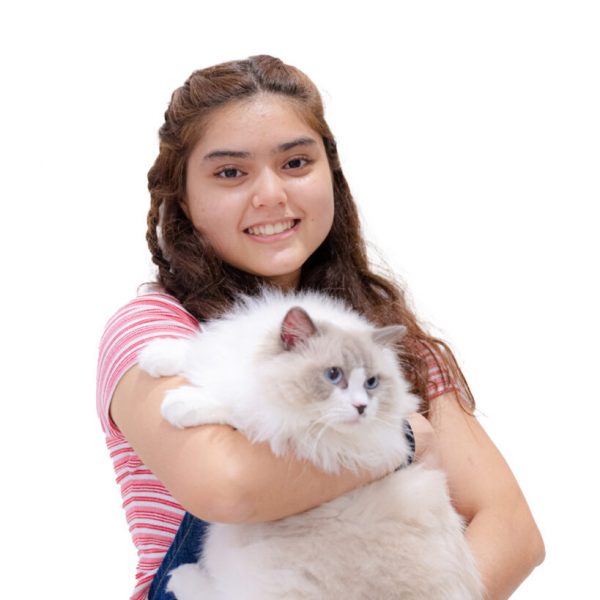 Nadzirah is a loving cat parent to her 4 rescued furballs. She has years of experience working with cats; healthy and sick, young and old. This has allowed her to quickly read and understand the needs and wants of every cat staying with Nekoya as a caretaker!
Looking for a fulfilling career in cat care?