Board With Nekoya
Explore and compare boarding services across our outlets before placing a booking.
Besides caring for your feline companion, our hotel also provides a comprehensive list of products and services available for pampering your cat.
For more details & bookings, please visit our individual outlet sites.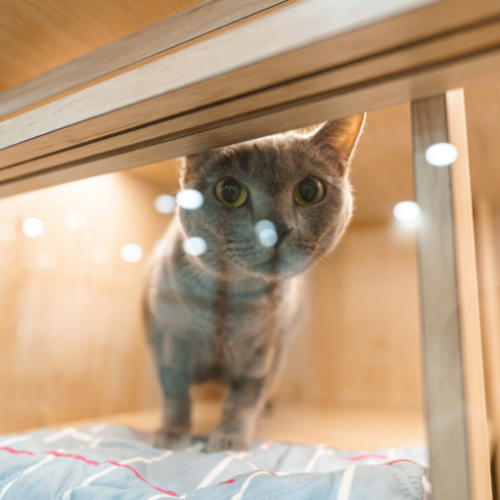 Receive a minimum of three photos or 1 video (5 – 20seconds) of your cat(s) to your mobile device of choice at the cost of  $5/day.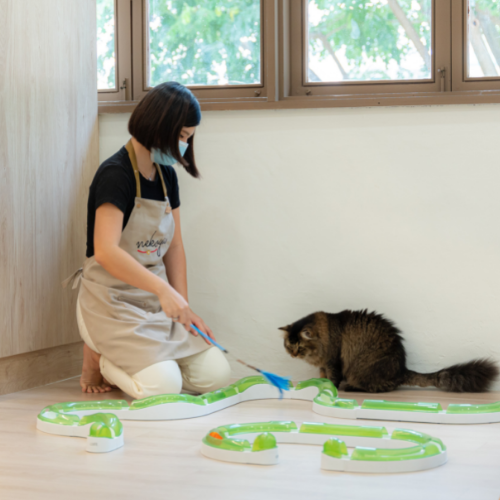 Extends playtime to an hour for $15.
Please note that we only have limited slots per day to ensure each guest gets the attention they need.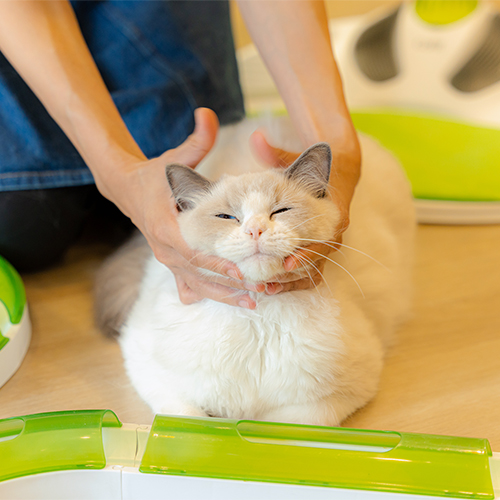 Tear Stain Removal ($10)

Toothbrushing ($10)

Ear Cleaning ($15)

Nail Clipping ($15)

Undercoat Removal ($20)

Waterless Bath ($30)

Express Groom ($50)

Nekomori (From $70)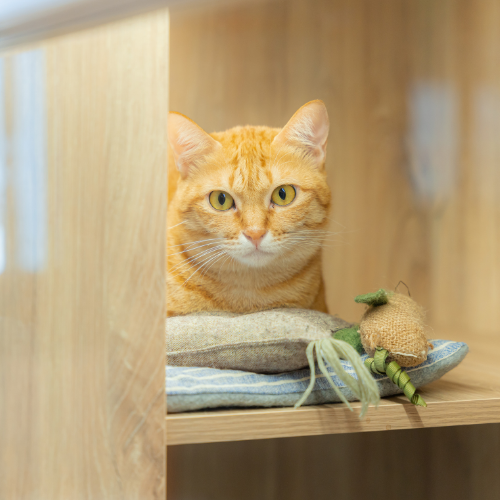 Cleaning Fee ($10)

Extra Care Charge ($10/day)

Check-in & Check-out Extensions ($20/hour)

Cat Taxi & Transfer Services (enquire for assistance)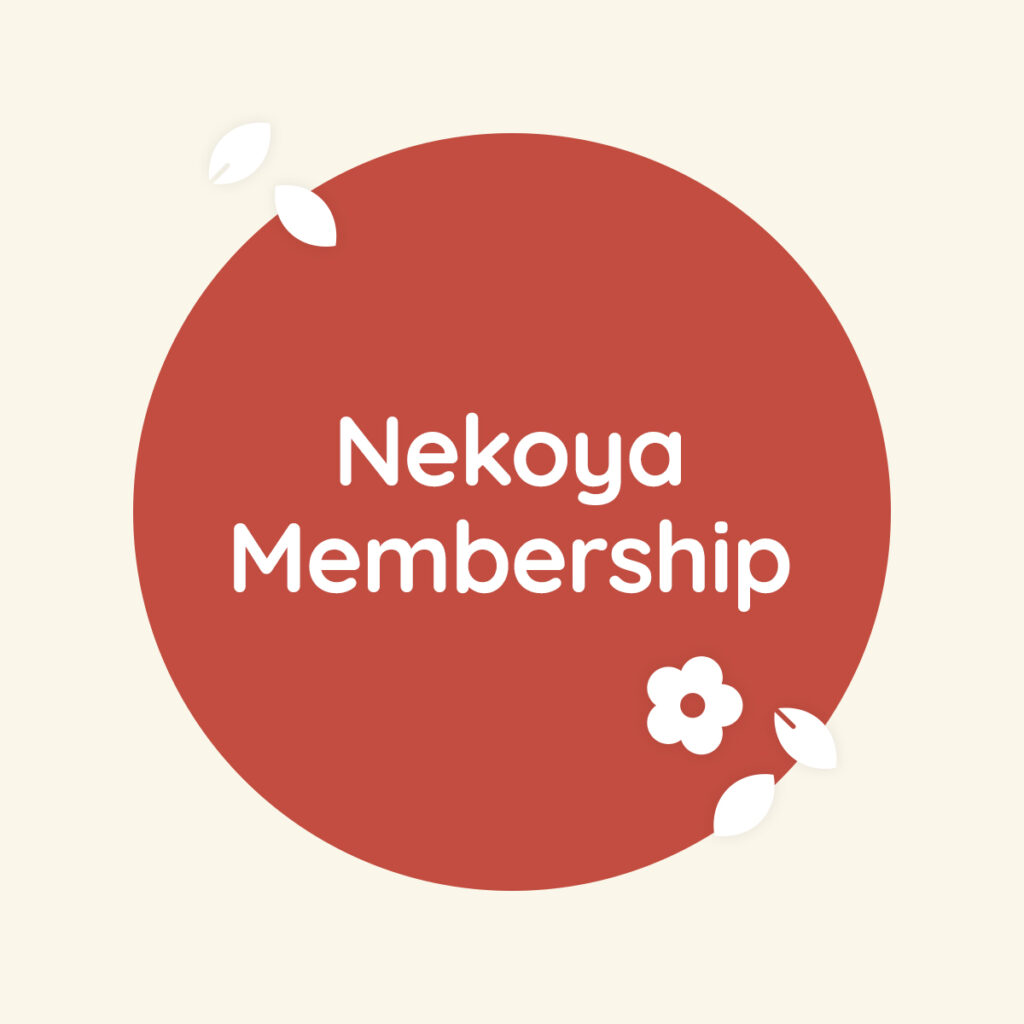 We are presently revamping our membership program to serve you better 🙂 Please note we are not accepting renewals or new registrations at this moment.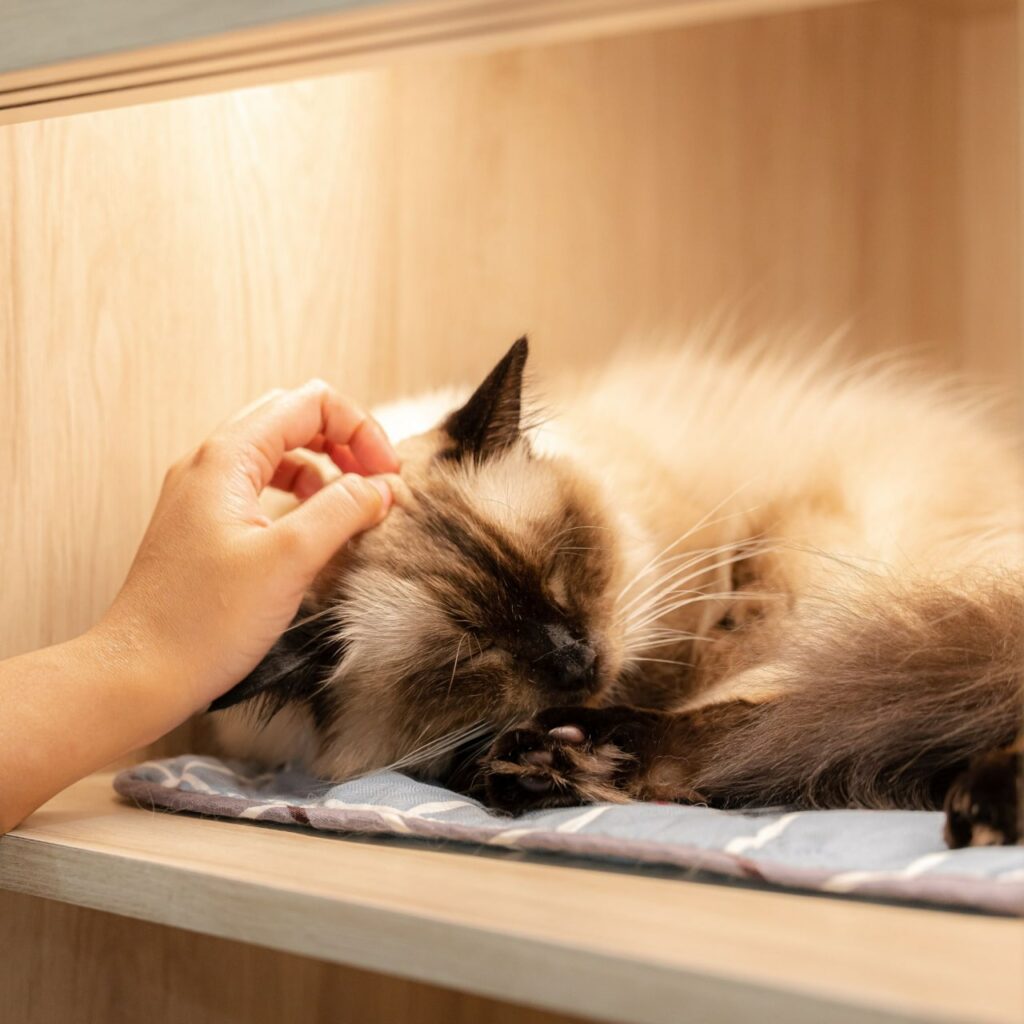 If a guest requires extra medical care or other forms of special care during their stay, we are happy to provide these services at an additional $10/week.
What are your opening hours?
Our facilities are open to guests from 11AM to 6PM to cater to arrivals and departures.
Hours outside of these timings are strictly for housekeeping and dedicated completely to caring for our feline charges. We regret that we are unable to make exemptions to early/late check-ins and checkouts for this reason.
Viewings of our facilities are by appointment only. Please book a viewing slot if you would like to view our premises.
Are your outlets open on public holidays?
Yes, our facilities are open on public holidays, and every day of the year unless otherwise indicated.
What is included in the boarding fee?
The nightly boarding rate goes entirely towards the provision of a single cabin for your cat. Your cat will be welcomed to our air-conditioned boarding area, and lodge privately without physical interaction with cats from other households.
The suite includes a private litter bin, feeding area and a spacious separate resting area. We provide complimentary feeding services, and your cat will receive at least 30 minutes of daily interaction with our caretakers.
Is my cat suitable for boarding at Nekoya?
We generally find that most guests who enquire about stays are suitable for enjoying a holiday at the Nekoya Cat Hotel!
Please find out more about our Boarding Requirements here.
If you are uncertain about whether your cat is eligible for boarding, our caretakers would be pleased to provide assistance and make recommendations over the phone or through a viewing appointment.