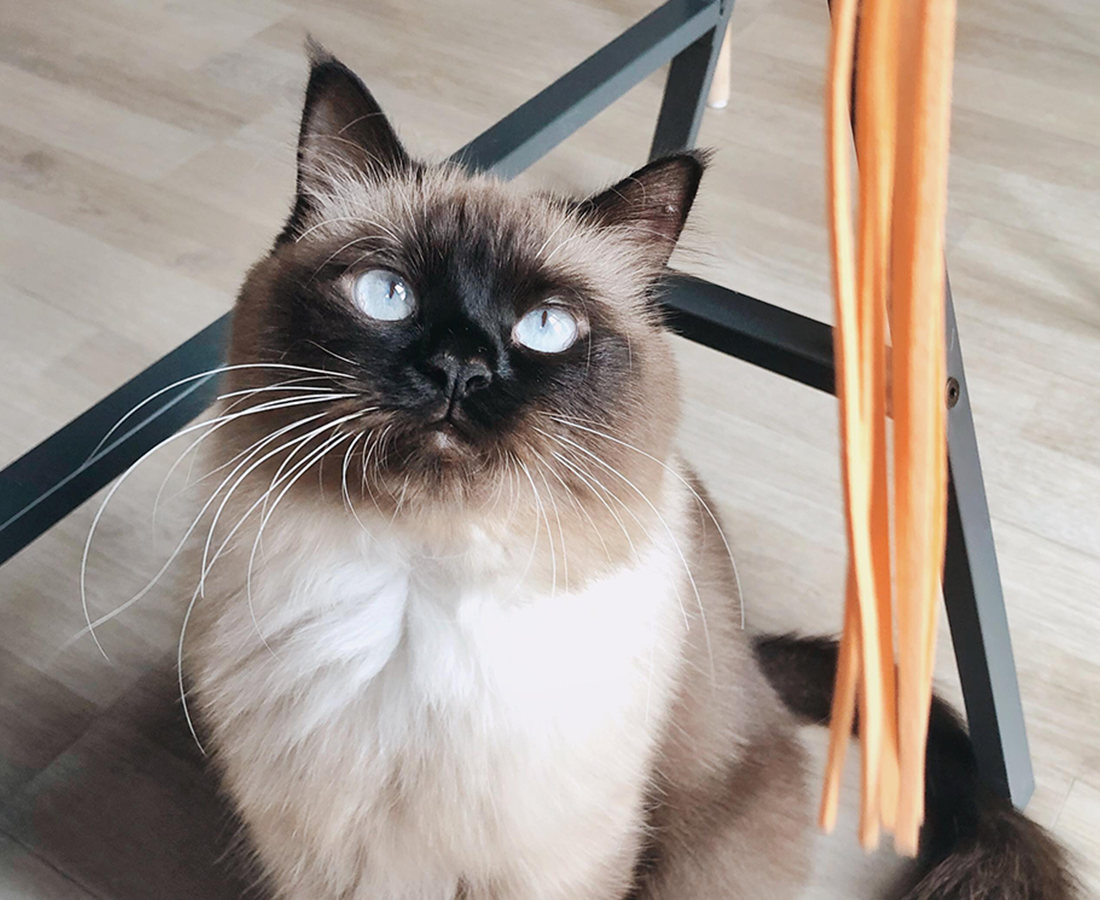 Welcome to Nekoya
Our brand was founded in 2016 with a simple mission - To change the way we view cat ownership through an emphasis on holistic cat care. Our team of cat lovers and owners are committed to helping you care for the physical, emotional and mental needs of your feline friends!

Join us in creating a community of Better Cat Parents.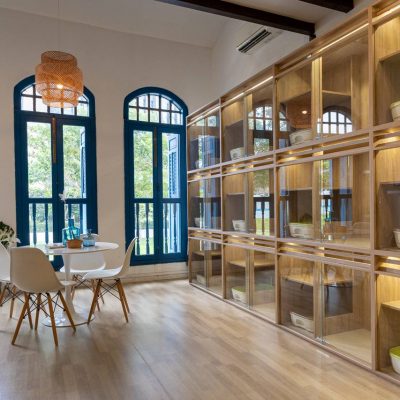 Boarding & Daycare
Our hotels provide restful reprieves for felines that focus on complete care for all their needs! Crafted for cats only, we offer daycare and cat boarding services from our facilities at Bukit Timah and Outram Park.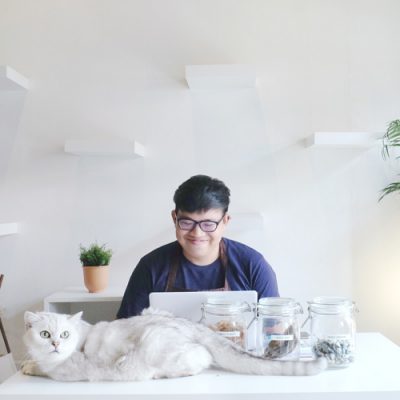 Courses & Workshops
We conduct educational talks and leisure workshops for cat lovers and professional courses for those seeking a career in pet care. The goal? To build a progressive, informed and responsible cat community.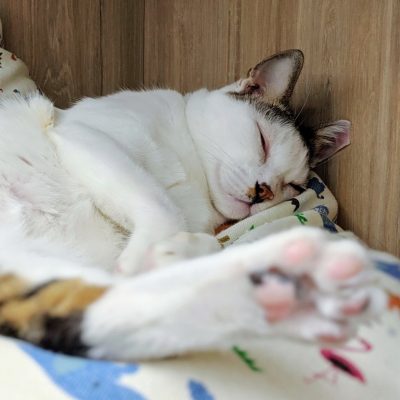 Fostering & Adoption
We foster and care for kittens who come to us from various walks in life. Our goal? To raise well-adjusted, healthy cats, and match them responsibly to the right families in search of a lifelong companion.
The Nekoya Experience
Only the best
It was Muu Muu's first time at a cat hotel and she was well taken care of. Tessa and Nadz would send me updates often, and I could tell Muu Muu was so comfortable with them! Thank you very much for giving her lots of love!

Appreciate the team at Nekoya KAP's time and patience caring for our fur babies and loving them like their own while our home is under renovation for 10 days.

Nurzahrifah Z.
19:10 25 Nov 21
It was the first time we placed our two cats in a cat hotel, and they were very well taken of at Nekoya. The caretakers really understand cat behaviour and were very tuned into their needs. They are also super communicative and professional, and we were reassured at every step. Thank you for taking

...

care of our girls.

read more

Clean and cozy space for our cat babies! Tessa was very helpful in the booking process as it was our first time putting Bew at a cat hotel. Will be back again as I know my cat will be well taken care of! ❤️

Shinyin Y.
02:40 14 Nov 21
Was there for daycare. It was really calm and nice for my cat. He will usually be very vocally expressive regarding any thing that he is uncomfortable with. But he was really chill and when I picked him up he was very calm and easy to manage. Furthermore this was his first time being away from

...

me.Place exceptionally clean and Tessa the caretaker was super considerate for my cat's needs and was very observant about him. They were very understanding as I made some last minute changes with them and accommodated me to the best they could. If I can give 10 stars I would. And I would definitely use their services to board my cat in future.

read more

Dear Tessa and Nadz,We can't begin to thank you both enough for all the help for taking care of our Minny while we were away at the weekend. It gave us peace of mind knowing that Minny was lovingly taken care of. We're all so grateful. Thank you sooo much.🥰

1st time sending my little cookie 2yrs old (4days 3 nights) to boarding. Is my cat first time away from home and us too. But really thankful to Tessa for her patience for the past 4days.Her professional care, patience and frequent update on cookie daily movement gave us a lots of confidence that

...

cookie is well taken care of. The space is well kept and clean 👍 super cozy too..Definitely will be back if we need to be away again. I'm sure next time cookie will feel a lot more better with the familiar ambient 🙂

read more

We appreciated the frequent updates and patience from Tessa towards our two whiny kitties. The daily photos and videos puts us at ease knowing that the text updates correlates to the photos and videos sent to us, and gave us assurance the kitties are well taken care of.

Awesome place to leave ur kitty while u are away. They certainly take care of ur kitty well.

Wonderful and greatly recommended for Cats owners. I have full confidence and trust in their experience and handling services. There were daily update on my cat's activities and her behaviour. Looking forward to sending my beloved cat for another staycation for her.

Muhammad A.
10:18 18 Oct 21
As a first time cat owner, I was lucky to find out about Nekoya through Nekomori. I've been following them on social media and have been seeing how trusting their customers are. I put my cat for about 3 days since I went for staycation. Tessa was really friendly and very assuring that my cat would

...

be in good hands. I was updated almost daily about her bowel movements, when she ate etc. My cat only ate her food properly on the day she was checking out. I wasn't expecting miracles, it was a new environment and it wasn't her usual routine. But even with that, I think my cat did great. The place is really clean, her cabin had ample of space for her size. Good to know when she got back home, she is back to her usual self. Overall I would totally recommend this place. I sent my cat at the Central branch since it's nearer for me. Thank you for the great service!

read more

Siti Mariam T.
17:05 15 Oct 21
Hi,would like to thank nadzirah n especially tessa for taking care of Kenji.We were worried as he free roams at home and didnt know how he would adjust..They make him feel at ease.We received regular updates so we would not worry.Kenji and us thank you.🙏🏻👌❤️

Yuzila Mohd Y.
08:50 12 Oct 21
We have 2 cats. We called the hotel in a state of panic because our neighbours were renovating and we had no idea it would be SO LOUD. The walls were shaking. Both cats and humans were freaking out. Anyway, Tessa picked up and phone, sent us docs to prepare (sterilisation, vaccine status etc) and

...

we were able to do an early check-in within the hour. The cats were scared at first and didn't eat. But by the 2nd day they were eating and playing. Tessa was a gem. She is kind, sweet, and so assuring. It feels like she truly loves and cares for all the cats in the hotel. She kept us updated super regularly, sent detailed texts, videos and photos of how our cats were doing. We visited everyday and saw how the cats gradually warmed up to her. The place is really clean and the cat cabins looked super comfy! Tessa helped turn a potentially traumatic experience for the cats and humans into an amazing one. Will definitely put our cats with the hotel under Tessa's care again!

read more

Dear Dionna, Zong Jun n Nekoya Team,Thank you for taking care and loving Chomel n Chocolate. Myself n husband glad that we make the right decision with Nekoya.Good Job Guys!!! ☺️☺️

Nurain ab R.
02:26 06 Oct 21
my family and i are away on a staycation and we decided to put my cat (Eve) to Nekoya Central for her very first boarding experience! as it was Eve's first time, it was quite worrying for me because i did not know if it would be okay for her to get used to it. however, i was wrong! Tessa from

...

Nekoya Central was really patient in answering all of my inquiries and she also updated me daily on Eve's progress! although Eve was quite reserved and a little afraid, she managed to step out from her comfort zone from the second day onwards! the 5 star reviews on google are really credible as Nekoya is a wonderful place to let your cat try boarding even if it's the first time! highly recommended and i would definitely come back and entrust the caretakers to take care of Eve next time! thank you for the wonderful experience!

read more

Pricilia O.
07:14 04 Oct 21
Very high level of cleanliness and calm atmosphere. My cat Jorge was very happy to stay at Neyoko central and Tessa kept us well informed with daily updates and photos. Would definitely recommend and use Nekoya central again

I asked my cat how was her experience at Nekoya & she gave it a 11/10! 1 extra for all the TLC she got from the handlers esp Tessa😻 it was her best Cataway from home!

Nekoya Cat Hotel @ Outram Park is superb. Facilities are great, super clean and they really take care of the.cats to feel at home. They also give daily updates about the cats & their activities. Highly recommended!

My kitten loved her stay so much she wasn't ready to come home. Really nice space for the cats to play and run around when they have the zoomies. Thank you!!

Shannae D.
08:32 13 Sep 21
This is as perfect as a cat hotel can be. We highly recommend them.We have left our cat with Nekoya Cat Hotel @KAP twice; Feb2020 and again in Sep 2021. Both stays were absolutely lovely. Dionna, along with Nivian and Zong Jun, took care our cat. The team was very guest-oriented and displayed a

...

high level of professionalism throughout our correspondence. They were responsive, flexible and very understanding. The daily media updates is a nice touch. I would recommend this option for any fur-parent who want regular updates. The updates were prompt and honest. Despite being a high-strung cat, he was visibly enjoying his stay at Nekoya. Thank you Dionna and the Nekoya team, you helped us enjoy our holiday by giving us an absolute peace of mind that our cat is well taken care of! We will come back again.

read more

Happy that I chose Nekoya. It was a peace of mind for me leaving our little Mowgli with these wonderful ladies. Will definitely send him there again if we go on a holiday or staycation. Thanks Tessa , Dionna and Nivian.

Super thankful for having our cat there. Staff was providing daily updates, facility is great. Definitely coming back again!

Nekoya saved us when we unexpectedly had to board our lovely cat Oreo.They extremely helpful, patience, professional, caring and will always have our gratitude and future boarding.Thanks for making Oreo feels at home.A very Big Thanks to ALL THE Nekoya TEAMS.....Kudos.

RAZLI AHMAD S.
00:10 07 Jul 21
So happy with my decision to place my senior neurotic cat at Nekoya while I moved house. Everyday I extended her stay 1 night at a time; Nekoya was flexible and accommodating. I was surprised she let them handle her, and she came back to me significantly less neurotic! They must have been doing

...

something right. Recommend highly. They are cat experts, kind, firm and knowledgeable.

read more

Send my cat for a 3 days 2 nights staycation one month ago and is a very pleasant experience! Friendly staff and clean environment, highly recommend!

My cat Dollson has been well taken care by staffs of Nekoya. Thank you ...

Mariana Binte H.
00:11 06 Jun 21
It was my cat 1st experience with cat boarding. Surprisingly it turns out quite well and smooth. Dionna was very patience to explain every details of the boarding procedure and making me feel assured that my cat will be well taken care of. She was quite in response of my message when asked about my

...

cat behavior and wellbeing. Tessa was nice and polite during our checking out time. Will definitely send my cat back again when I need another staycation.

read more

Yen Yen A.
04:41 18 May 21
Amazing! We adore our cats and would have no hesitation sending them back for a little staycation or recommending Nekoya.We received constant updates and photos on how the cats were doing and what they were eating, which is is exactly what you want when you are travelling. The instagram updates

...

were fab too!But, I think the best part of Nekoya is that the staff are cat people, they genuinely love cats and really understand how to interact with them.As you can tell we are fans😍!!

read more

Nekoya's staff are warm and friendly. They are gentle with the cats and provide media updates for us worried cat parents ☺️

Boarded my 9-month-old cat at Nekoya for 4 days and it was a smooth and very pleasant experience. It was my cat's first time boarding, but Dionna and Suria made it so seamless and reassuring, providing us with daily text updates about his behaviour. The space felt really clean and well-maintained,

...

and our cat seemed to enjoy his stay too. Would definitely board him here again 🙂

read more

Vanessa T.
14:14 29 Mar 21
Glad I found this place, perfect for short-term and long-term stays! Our 2-month old kitten had his 1st 'staycation' at Nekoya King Albert Park & it was a lovely & fuss-free experience for us. Caregivers Suria & Dionna are reliable, friendly, & caring with timely updates. Thank you, Highly

...

recommended!

read more

Gillian Y.
05:32 24 Mar 21
We attended the Basic Cat Care course with Nekoya during Feb. The course was informative and comprehensive, all you need to learn and understand more about cats. We enjoyed the discussion sessions , with change of knowledges and experiences with the speaker and rest of the attendees. The speaker,

...

Tessa, done a great job in explaining and being informative on her presentation. Definitely a well worth time spent on a Sunday afternoon.

read more

Shereen O.
05:18 09 Mar 21
Sent my cat, Lilo, for his staycation there for the first time while my house was undergoing some renovation. Hats off to Suria and Dionna for taking care of him and kept me updated about my cat's condition! With my cat's personality of being timid and also shy towards strangers, am surprised that

...

you guys managed to made him super comfortable there! Thank you very much! Looking forward on sending Lilo there again for his short stay!

read more

The staff Dionna was so friendlyShe really take good care of catShe keep me updated my cat daily activitiesI give 10/10 she make my cat feel save

Jalan Jalan S.
09:28 10 Jan 21
The place was clean , calming and the cabin was well designed for cats.The staff Dionna and Suria, are kind , friendly and professional too.For first timer like me, the staff really did a good job in explaining to me the process and also answering my concerns too.They also will update you daily

...

on your cat situation.Keep it up the good work Dionna and Suria!Overall remarks: I strongly recommend this place🤩🤩

read more

Spacious cat hotel that is diligently cleaned! Nekoya staff are well-organised and knowledgeable. Tessa might just be a cat disguised as human 😂The daily updates - detailed descriptions with photos/videos - were highly appreciated and provided a peace of mind. We will definitely be back to

...

board our cat, Luna, again 🐱 Thank you, Nekoya!

read more

Cheng Ling L.
08:54 30 Dec 20
Nekoya is clean, well-kept and quite spacious. Tessa was really helpful and took great care of our cat. She also kept us regularly updated, which was really very much appreciated!

Nekoya has an angelic team of staff who are most dedicated and attentive and that gave me the assurance and confidence to entrust my cat Momo to them when I went overseas last year. In fact, they were like a second family to her. Special shout-out to Suria, Dionna and Tessa for their tender loving

...

care towards her in her 1.5 year of stay. Suria shared a lot of experience and gave great suggestions towards improving Momo's welfare. She took initiative and helped to get her prescribed medication when I couldn't get it online. She also got Momo a cushion when her old one worn out over time. I often slept to Dionna's audio recordings of Momo's purrs and the ASMR-like sounds of her brushing Momo. Tessa took the cutest photos of Momo and devised changes to her cabin to prevent her from jumping up/down and aggravating the condition of her arthritic joints. A big THANK YOU from Momo and me to the team!

read more

Nekoya Cat Hotel & Boarding - 👍👍👍Will definitely send my furry fat boy again in future

My kitty had a great stay here! She was super pampered and I received daily updates on her well being. Thank you! Will definitely send her for a staycation again!!

Ashrina H.
05:22 10 Dec 20
Customer service is super 10 Star. I engaged Nekoya Cat Hotel during a sudden urgent health crisis attack situation of mine, which needed my 2 cats to be boarded immediately so that I could be attended by the hospital emergency room. Everything went smoothly from Day 1 my cats were boarded till

...

they return home safely. I strongly recommend cat lovers to board your fur kid cat at Nekoya. You can be assured that your cat will be happy, taken good care of and you will receive updates. On top of 5 stars, I add 5 more stars.

read more

It was a lovely experience! Hotel was very clean and well maintained. Caretakers were awesome, providing timely updates on my cat, played and fed him per scheduled. They were friendly to us and gentle with the cats 😊 Will definitely come back again every time we are away! We trust our cat

...

with Nekoya.

read more

Wonderful services, super clean pet hotel dedicated for cat. The area is a bit away from where I currently live in, but it isn't worth considering other hotels for me. I can give my cats stay without worry.

My kitten Princess was very well taken care of during her stay. Staff very attentive, polite and friendly.Patiently replied to all my queries as its my first time at Nekoya. Very clean and pleasant environment. I am sure my Princess enjoyed her stay because when we went to fetch her , she almost

...

didnt want to leave! Thank you Nekoya! 🙂👍🏽

read more

I am very pleased with Nekoya Cat Hotel. This is my first time using their service. I felt at ease putting Teddy in Nekoya as they provide daily updates. It makes me feel good that the team updates on Teddy's feeding, toileting and behaviour. Super awesome service! Highly recommended and definitely

...

choosing Nekoya again.

read more

This was my first experience with Nekoya Cat Hotel Paya Lebar branch. I needed a safe, caring and friendly environment to board my cat Mila for one month and I was very impressed with their professional service and level of commitment. From day one the staff knew exactly how to interact and handle

...

Mila who is not used to strangers and the new environment. Their detailed and humorous daily updates of Mila and her antics were refreshing and assuring. Thank you so much for all your love and patience given to Mila ☺️To Ivan, Debrah, Dionna, Jenelle and Charmaine.Thank you all once again and with much appreciation. 😊

read more

First time boarding my lil kitten to a pet hotel and boy it was stressful to decide on one. Decided on Nekoya after reading some positive reviews and went ahead to send her over. True enough, I was given a peace of mind right on the second day after receiving photos, videos and status of puibak

...

adapting to the environment. Updates were on a daily basis on kitty's activities, poop's condition and appetite. Thank you Nekoya's wonderful team of catsitters giving puibak a stress free stay at your hotel! Shoutout to Ivan, Dionna, Charmaine and Jenelle! 💕

read more

Fourth time back and will definitely board Kiki again. The caretakers are also definitely cat lovers who adore Kiki. 😊

Tak Wai B.
04:40 05 Mar 20
The staff were very kind and took care of my cat really well. They even provide me with complimentary updates since it was my first time placing my cat here! I would definitely let my cat stay here again for our next holiday. Overall very satisfied!

Nekoya Cat Hotel is a clean, relaxing, welcoming place for our furry babies. Santiago stayed for the first time this weekend and I loved the care the staff showed towards him and their daily updates of how he was doing. Top service from booking, registering to dropping off and collecting our baby

...

boy.

read more

The best cat boarding experience I've had! Nekoya is a fully cat hotel which is already an amazing advantage over other pet hotels. On top of that, the service was so efficient and convenient, yet professional at the same time. We get updates on our cat every day without fail and also on their

...

social media (Instagram). The staff at Nekoya really do love cats and understand the nature of cats and their personality. They genuinely care for our baby and took note on every single detail to make sure she was comfortable in the hotel. I really appreciate Nekoya and would use them again in a heart beat 🙂 they take lovely photos too!!

read more

Loving the experience and sense of security that Nekoya Paya Lebar has given. Kudos to Ivan and Dionne and the team! I was updated promptly everyday and was given assurance that my boy had been well take care of. The team is amazing and you can tell themselves are cat lovers too. Your babies will

...

be in good hands under their tender love and care! Will definitely go back again! Thanks a lot! ❤️

read more

We love this place as they really love the cats that they take care. We are pleased with the staff taking care of them and appreciate their care for our pets. Check out some pics of our cat playing at Nekoya

Very clean cabins and professional staff. Timely updates too. Was very patient with my cat who took time adjusting to boarding. Definitely will consider Nekoya if I have any future boarding needs

Yat Fai O.
14:55 02 Feb 20
The pet hotel staffs were very friendly and caring. They always update me promptly on my cat's well being during his stay there. Highly recommended for those looking for a place for their cats while owners are away from Singapore.

Chee Yong C.
14:02 02 Feb 20
Very clean and well equipped; the staff here are professional and great! I feel safe leaving my fur baby here when the family has to travel. He is always very well taken care of.

Big thank you to all the Nekoya staff at KAP. Blu loved his holiday! If you are a worried parent 😅 the media updates are a bless 🤗

Daniela Sofia Silva R.
05:16 05 Jan 20
This is Tommy's first stay in Nekoya. I would say Extraordinary service by Nekoya and our cat tommy is well taken off during his stay. I would definitely recommend them! Thank you to the caretakers taking care of tommy attentively and provide us with daily updates. This is very assuring for us

...

during our holiday that tommy is in good hand. The place is also very clean and well maintained with proper hygiene routine on sanitizing the cabin and the play area. We are very satisfied with the service and the reliability provided.

read more

Nekoya's great! I love how they give daily updates about how your cat is doing. The hotels are super clean and calming too. Each cat has their own little cubical to stay in and the staff are super friendly. You can tell they really love cats 🙂

Shanice L.
09:57 04 Jan 20
My cat Rascal is well taken care of during his stay in Nekoya. Nekoya also provides daily updates of my cat's movement and this gives me a peace of mind knowing he's doing great there. Highly recommended to anyone looking to sending their cats for boarding.

This is our second time putting our cat at Nekoya KAP and it has been a great experience leaving our cat in their care! Their daily WhatsApp, videos and Igstory updates keep our hearts and mind at peace about our cat's wellbeing and status without having to worry at all about being away from them.

...

They treat the felines with alot of love and care, just like their own family members! We would not think twice about leaving our cat in their care again the next time we plan on travelling again! Thank you Nekoya KAP Staff! <3 alisa and Yusuf.

read more

I would like to thank the following care takers Ivan, Charmaine, Dionna, Delia. Fantastic folks who took care of my cat Shiro during my 2 weeks holiday. They constantly updated me on progress as this is my 1st time Shiro stayed in the hotel. The place is quiet, clean and neat. Nekoya also

...

constantly uploaded the video or photos of the cats in Instagram. All the furbabies were comfortable and enjoying their stay. Shiro has a great time staying in the hotel and I will highly recommend this place to other cats owner. Shiro was in good hands. I will be back anytime if I need to go for a holiday.

read more

Excellent service and our cat was very well taken care of! I would highly recommend them! However, just a minor criticism, we would like more updates on the status of our cat and please tag us on every IG story of our cat.

Russell S.
17:56 26 Dec 19
My cat seems to really enjoy his stay at Nekoya. They provide excellent cat boarding services. I'm very pleased with the care provided as well as the daily media updates. Thank you!

I would like to give my highest accolade and appreciation to the staff at nekoya outram namely vanessa and tessa who were very professional and competent in giving my cat their close attention. I thanked them for all the affection and nurturing care given to my cat mona. I will definitely recommend

...

nekoya to others😊. Well done and i am a happy and satisfied customer👍

read more

OMAR AZAHARI MOHAMMED A.
05:40 25 Dec 19
The whole place is well-lit, clean and even played background music to create a relaxing and calm environment. Through the 2 stays my cat had there, their high standards were consistent. Most importantly, the staff are truly passionate and caring towards all the cats and gave me a peace of mind.

...

Will recommend and return in the future.A big thank You 🙂 from Meowmi and us for your care and love

read more

Soik Hung Y.
08:37 23 Dec 19
Wonderful service! Media updates sent were instagram worthy. Felt very assured the 7 days that we were away. Professional caretakers took amazing care of our dearest Willow. Thank you and we will definitely be back!

Very caring, friendly and reliable.

The staff really care about cats and are knowledgeable. They have taught me a few things! I appreciate the cat only environment. Places that accept dogs are very noisy. My cat also likes the freedom to leave the cabin once a day. The staff often play, pet or brush the cats. The attention makes it

...

more home like than the usual boarding situation. Note that the cabin is not a metal cage and so gentler to the cat's paws.

read more

It is our precious Blackie's first few stay with Nekoya. We can tell she really enjoyed her stay. Nekoya caretakers are professional and knowledgeable and it is clear they truly love cats. They are also very patient and flexible when we were having issues with our travel schedule and had to change

...

check in, check out time. In addition, they will often update us regards Blackie's status since she is new to the environment, which gave us peace of mind. We will definitely entrust Blackie to Nekoya during our next travel.

read more

Sakura was placed at Nekoya for 9 days when we left for our holiday. The staff at Nekoya ensured that we had daily updates of her (how she was adjusting, whether she was feeding well etc). We had many photos & videos to show us how she was doing including Sakura playing. There is this personal

...

touch that is very reassuring. This is the place for my cat when we go for holidays.

read more

Ninja has never been in the presence of other cats and he is a scaredy cat but his stay at Nekoya was awesome! He went around making new friends and was sad to leave... He kept looking back and meowing as we walked away (so sweetly might I add)! As it was my first time leaving Ninja here, I was

...

quite worried. They allayed my worries with the constant updates, videos and pictures of my boy. Highly recommend Nekoya @KAP. Clean place and they are true cat lovers! Thank you so much to the caretakers!

read more

Hailynn A.
03:44 15 Dec 19
Usually we will send to KAP branch but due to availability, we were directed to Outram. Both equally amazingly great! Shout-out to Tessa for taking great care of Pica and keeping us updated. See you again!

Amazing and friendly staff. Excellent daily communication and frequent media updates. Will use their service again for our next overseas trip 🙂

The staff is very professional in taking care of our beloved felines

So pleased that our lil furrygirl Luna was well taken care during her staycation at Nekoya. You guys Dionna & Ivan were awesome especially Dionna so gentle, soft spoken, caring & loving jusssst like our lil Luna 😜. Both of you were very sensitive to Luna needs. Couldn't have ask for a

...

better caregiver to look after Luna while we were away. The place is so neat, clean & cozy. There were constant updates daily via whatzaap, pics & videos throughout Luna's stay & we could see how well she settled in. Luna came home relaxed, happy n hungry😄. Many thanks to you guys, we will definately came back to Nekoya in the near future.

read more

I only have good words for the lovely people and company! Previously I've had a very bad experience with Yumiki Cat Boarding but from the moment I entered Nekoya, it's truly a breath of fresh air! No typical smell of cat litter at all! (Yumiki had quite a strong smell of cat urine and I kept

...

sneezing there). But at Nekoya, I didn't even sneeze. So when it comes to hygiene, they are top notch!Sent my cat to Nekoya on 15th-17th August and it was such a delight!Vanessa and Tessa took really good care of her and tried to break the ice with my very wary furbaby. (It failed cos she is naturally uncomfortable at new places without any of us around but they handled it exceptionally well!).They tried to make her more comfortable by placing the curtain in her cabin for more privacy, gave her treats and more treats to entice her to eat! :DI really appreciate the daily updates and I'm sure they will update daily even if you don't pay for media updates. I opted for media updates and received plenty of photos of Eri with her aeroplane ears! :DDespite my cat being such a difficult cat to handle (she took a long time to eat, etc), Tessa and Vanessa were patient in trying to coax her to eat and be comfortable.I would highly recommend all cat owners to send their furbabies to Nekoya as it is clean and the staffs are warm and friendly.Unfortunately I will not be able to engage their pet boarding service and would prefer to opt for petsitter to go to my place when we're on holiday in the future as she takes a really long time to be comfortable with a new place when I'm not around.. :(Keep on going, Nekoya!

read more

I like their service. very clean and friendly stuff. check-in/out process is smooth and organized. while holiday they are updating me about my cat with pictures, i could enjoy without any worries. would like to recommend and use again 🙂

My cats just came home from their first stay at Nekoya and I couldn't be more impressed. I had a really bad experience with another boarding house previously and so I was a little nervous about boarding them again. However, Nekoya staff (special shout out to Vanessa) immediately put me at ease and

...

the hotel is completely spotless and hygienic. The staff treated my cats like their own and I loved seeing them relaxed and happy in the regular updates. I picked them up yesterday after a 9 day stay and the cats are so happy. It's really wonderful to see. Thank you, team Nekoya - you are amazing!

read more

The place was lovely decorated and very comfy. I was worried at first if my cat will adapt well as it is our first time away from her. Thank god for the great care from the staff who gave us a lot of assurance and kept us updated of Myra's wellbeing. Special shoutout to Ivan who took really good

...

care of our cat & was very friendly too. It's funny how my cat was reluctant to leave her "hotel" when we were back to collect her. Will definitely bring her back again. The only con is the pre-check in documents are a tad troublesome but i guess it is all worth it for the cats' wellbeing!

read more

Great boarding experience for my cat! The onboarding service was comprehensive and comfortable environment for the cats. Will recommend for cat owners to put your cats there for boarding.

Staff are very reassuring as they constantly update the status of my cat. Boarding place is clean and they took good care of my cat. Will definitely be back!

eleanor E.
02:35 01 Oct 19
Great place to board your cat when you go abroad! Tessa has been very professional throughout and took good care of my cat. She also regularly updated me on my cat's status so that I could enjoy my overseas trip. Place is also very clean and fully air conditioned.

Jonathan K.
05:47 29 Sep 19
My cat have stayed at Nekoya twice when we were away for holiday. The hotel was superbly clean and comfy with plenty of cat toys around. All staffs are super friendly and knowledgeable. We also received frequent update about our cat's condition, appetite, mood, etc. Very recommended cat hotel.

家の猫を預けたときにとてもいい環境でいいところだった。

Very clean cat hotel..i am so happy with the service that was provided, the daily updates, pics n videos of Bruno...check in and check out process was smooth.will definitely be sending Bruno back again! Thank u team! Awesome experience!

Initially, I was really worried about leaving my kitten at a cat hotel but the staff at Nekoya Paya Lebar helped alleviate my fears. Ivan and Dionna were very helpful and caring, and I could tell that the genuinely cared for the cats there. They were quick to respond via Whatsapp and they sent

...

updates regularly so I knew how my kitten was doing even though I was away. Would totally house my kitten here again! Thanks so much guys, I really appreciate it! x

read more

Nekoya cat hotel is a clean, relaxing and welcoming place for my cat when I leave the country for a vacation. During the 16 days stay of my cat at Nekoya, the staff has updated me frequently on how she was doing and send me pictures/videos of her. I felt that my cat was in really caring hands. I

...

strongly recommend Nekoya Cat Hotel, your cat will be well treated there.

read more

Isabelle G.
00:53 18 Jul 19
Really nice environment with awesome staff! My cats love the place so much that they refused to leave when it's time to check out 😅

Highly recommended and it's our cat's 2nd boarding experience with Nekoya, a first for him at the Outram branch. Both Tessa and Vanessa were very professional and a pleasure to deal with. We were regularly updated on our cat's status throughout his stay, it was reassuring to know that he's well

...

taken care of during our trip.

read more

Very lovely experience with Nekoya!Service was very friendly, checking in was smooth and we will be back to sign up for the membership. Thank you folks from Nekoya for taking great care of our cat!

This is our first time being away from our timid kitty. Nekoya staff @ Paya Lebar were awesome! They not only gave daily updates & video, but also info on her diet. We are so grateful and would like to thank everyone @ Nekoya for the care & hospitality given to our precious kitty... Really

...

appreciate it! 😊

read more

First time here and my cat Kobe absolutely loved the place. It was super cosy, clean and hygienic. The staff were very meticulous and caring, giving us updates daily on how he was doing in the hotel. Kobe had loads of play time too! He actually escaped from his carrier after I stepped out of the

...

hotel and the staff helped to search and rescue Kobe from the drain nearby. Thanks Tessa and Vanessa for your hospitality and help :))

read more

Highly recommended! The staffs are professional, attentive, and friendly. She was there for almost 2 weeks and they kept me updated on my cat conditions! Lovely place, hygienic, and safe for the boarding cats 🙂

Sent my 2 cats over at Nekoya Cat hotel @Paya Lebar for a week while i was away. The team there were friendly and nice in accomodating the needs of our cats. The cats were very very frighten and nervous initially but over the days they started exploring the place. Place was clean and

...

air-conditioned. The team there updated me daily with pictures and videos of the cats as well as answered any queries i had. Great and reliable place.

read more

I love Nekoya, becauseNekoya is clean and staff is kind. Thank you taking care of my cat!

Great place, great staffs, great communication and affordable pricing. Currently the chosen one for my Chantiq home away from home.. 👍

Since this is my first time being away from my fur babies , Frankly I was worried. But, I'm glad I placed them in a well taken care environment and staff are friendly and helpful. They never failed to update me daily knowing how concerned I am. Keep asking me to enjoy my holiday. I will surely

...

return to Nekoya. Thanks for keeping my babies safe and sound.

read more

It was smooth check in. Pet hotel provides daily update on my cat condition n well being. Felt happy that she is in good hands. Will come back to put my cat in the hotel again in the future. Tq

OMAR AZAHARI MOHAMMED A.
04:24 24 Mar 19
Staff were very professional and were clearly cat lovers! Could trust them completely while I was away. They also recommended cat food for my cat (she wasn't eating much cos we changed her diet recently) and she liked it! The staff also brushed my cat regularly 🙂 definitely recommend Nekoya for

...

cat boarding!

read more

Sent my cat over at Nekoya for 4D3N stay as our whole family went for a vacation, caretakers were friendly and welcoming , cozy ambience to the place , and updated us with pics and videos of our cat daily during the stay. Highly reccomended ! Will definitely come again if need be, they have our

...

trust (:

read more

The place is very clean and hygienic! the staff are very professional and cat lovers. My cat was well taken care of and they are very considerate for even the small things. They also give you the daily updates of your cat conditions so you can travel comfortably.Definitely would book again!

Talissa A.
06:28 08 Feb 19
A safe, loving and relaxing place for cats! Many grateful thanks to Ivan for being so kind, attentive and caring towards our cat, Apple! We will definitely board Apple again with Nekoya for our next vacation as we know our cat will always come home happy and healthy! Thanks again to Ivan for being

...

a true cat whisperer!!!

read more

They are very professional and know what they are doing. It was my kitten's second stay and she is a very shy one. Staff were very patient with her. The place is also very clean and if you opt for the media updates, you get pretty highly quality photos and videos. My only choice for cat boarding!

This is the 1st time i put my cat maomi at nekoya boarding hotel @ paya lebar outlet. He had stay for 6 nights. I really appreciate Ivan and rachel had given their best to take care of maomi. And update me almost everyday for his well being. And very patient to reply my long winded question . I

...

will recommend to all pawparents to choose this hotel . Will choose again when i go aboard. 👍 👍

read more

2nd time lodging my cat with Nekoya (Geylang and Outram). No surprise as the staff is highly trained to handle cat and they consistently keep u update while you are away. Some find the rates are on the high side but it definitely worth it. My only choice for cat lodging. #this is not paid review.

Highly recommended! I was impressed by the degree of customer service and the team's motivation to go the extra mile!

A very clean and pleasant place to put your cats during your absence. The staff were really prompt in answering my queries and I greatly appreciated their updates and care extended towards my 2 cats. They truly displayed a genuine care and concern towards them. Thank you Ivan and colleagues for

...

putting our minds at ease during our holidays. Keep up with the great effort👍

read more

Huiling G.
03:56 26 Dec 18
Good environment, friendly staff. Was able to accommodate my cat for daycare though it was a last minute arrangement.

As a first time cat mummy, it was quite nerve wrecking to find a boarding place for my dear Sophie at the last minute before I went for my vacation. Thankfully, I found Nekoya and it was such a smooth process online (prompt and friendly replies to emails - thank you Ivan!) and offline (check in and

...

check out was a breeze). I love the relaxing atmosphere and clean environment as well as the friendly caregivers 🙂 The best thing was when Sophie was finally home, she was still the same sweetheart...no signs of stress etc. It was clear that she had a relaxing staycation:) I really appreciate the daily updates as well:)A huge THANK YOU to all the wonderful and loving caregivers at Nekoya Paya Lebar for taking care of dear Sophie. I will definitely board Sophie with you guys again when I go off for my next vacation! God bless!! ❤️😻

read more

I send my cat at the Paya Lebar branch and it is super clean. The main reason why we send her here is that before the cats can stay in the hotel, they must be vaccinated, sterilised and free from any sickness. As we only have one cat, we take this matter seriously.The staff are friendly and takes

...

care of my cat very well, making sure that my cat is comfortable, eats well and enjoys her stay. The staff are patient when answering my questions about how my cat is doing through the daily media updates and frequently sends me photos and videos of her.This is my 4th time sending my cat here and it shows how much we love and trust them.Will definitely recommend this place. There's no other cat hotels like this.Ps. Thank you Dionna for taking care of Happy.

read more

Siti Raudhah H.
04:23 11 Dec 18
Good place to leave your cats at while you are on your vacation. Very clean and relaxing place. My two kittens enjoyed their stay here very much and we had a safe mind putting them here. They sent regular updates, ensuring us how the cats are doing so that's very reassuring as well. Cats' fur came

...

back very smooth too so they must have groomed them everyday so that's a plus! The cats were pretty sad when they came back home so it shows how much of a "vacation" they had while we were having ours! 😀

read more

Yoke Han W.
06:48 02 Dec 18
The place is very clean. Friendly working staff. It would be great if the staff could update owner photos and short videos of their cats everyday while they are away for holidays.

Nekoya is the hotel of choice for my cat whenever I go overseas. The place is clean and calming for my cat and extremely well-run by the cat whisperers. The cat whisperers are not only friendly and approachable, they provide daily status update of how my cat is doing which really put my heart at

...

ease. Thumbs up and many thanks to the cat whisperers 🙂

read more

Good atmosphere very attentive personnel and daily feedback makes it easy to recommend Nekoya and the staff to anyone who cares about the quality of care their cat will receive.. Will definitely use their services again..

Nekoya is on the expensive side, BUT I couldn't have taken better care of my cats myself. 🙂 much love for the TMI messages they send me on how they're doing. They completely understand over-attached pawparents like me. 🤗

Our furbaby, Michelle Fluffington had a great vacation away at Nekoya Cat Hotel where the excellent staff took extremely good care of her by sending us regular updates and detailed messages right to my phone.I knew she was in good hands because right from the beginning, they asked so many

...

questions about her regarding her food, snacks, and playtime. I would highly recommend Nekoya Cat Hotel to anyone who would need their trusted care, while you are away on your vacation.Thank you again Nekoya Cat Hotel for your accommodation.

read more

Natalie K.
08:35 12 Nov 18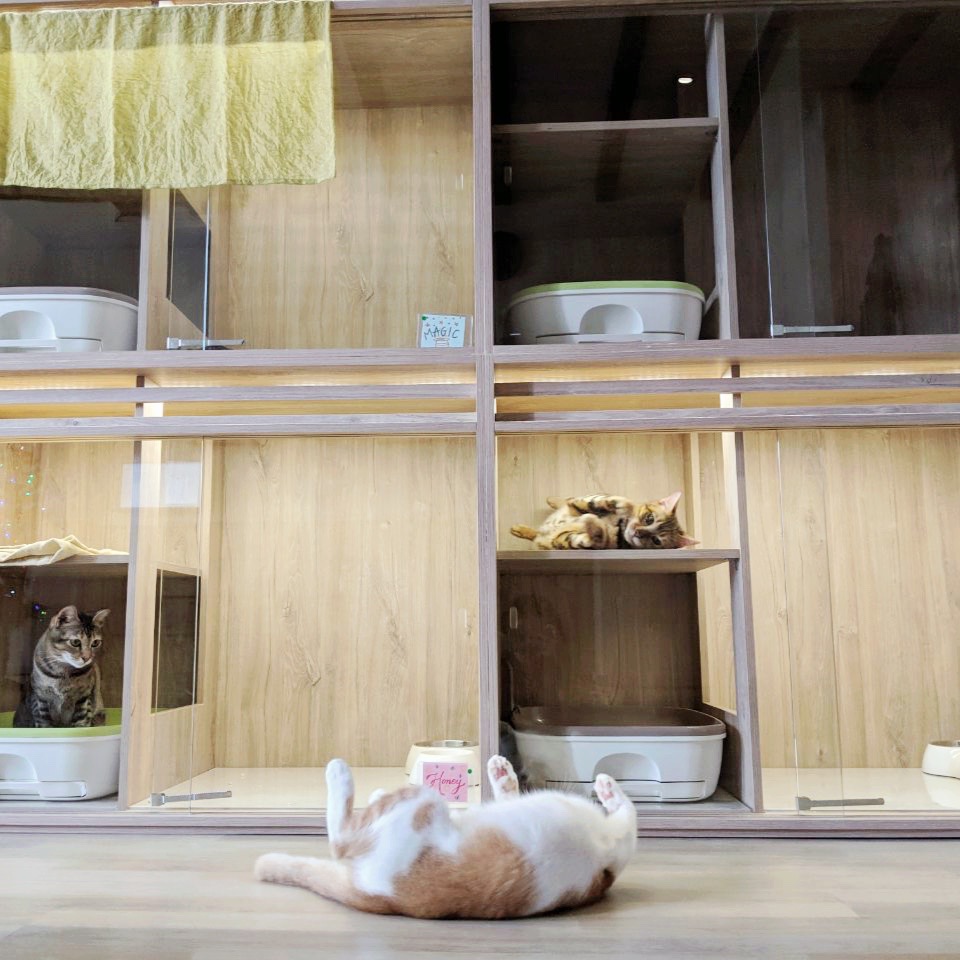 Get to Know Us
You should always ask questions and arrange to view your boarding premise of choice prior to committing to a reservation. We enthusiastically welcome private visitations to the Nekoya Cat Hotel by inquisitive guests at our facilities at Bukit Timah or Outram Park. Our caretakers would be pleased to make your acquaintance!
We're Live on Instagram
Follow us @nekoya.co for adorable videos of our guests, everyday!