The Nekoya Cat Hotel is Singapore's leading provider of private cat daycare and private, professional boarding services. Every cat that comes and goes through our door is a treasured furry friend – And we want to help cat owners take much needed vacations by being able to trust us with their cats when caring for them personally sometimes isn't possible.
Working at the Nekoya Cat Hotel means you have to be a dedicated cat lover, and understand our clients with a whole heart – Not just our human clients, but the feline ones, too. Do you have what it takes to be part of our team?
Our Vision
Our vision is to provide a superior boarding experience for as many cats and their owners as possible.
Our Mission
We want to transform how cat owners travel, and let them travel happy. We aim do this through being Genuine, Honest,  Passionate, and through our four pillars of Holistic Cat Care.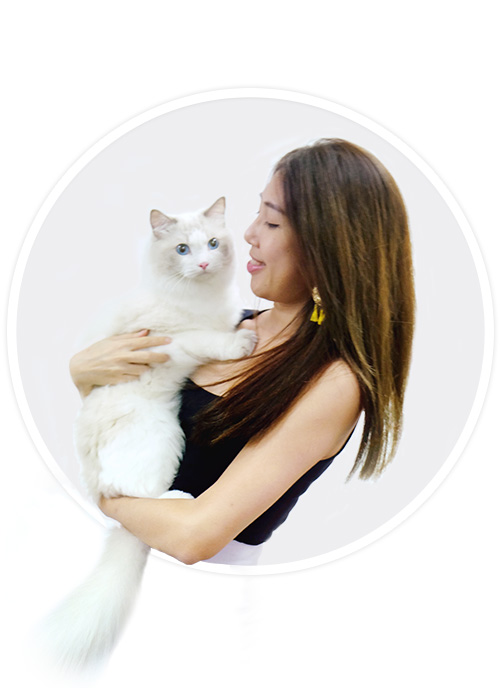 Debrah
Founder
As founder of the Nekoya Cat Hotel, Debrah is passionate about continuously exploring new and exciting ways to enrich the lives of pet cats and their human companions!
If she isn't knee deep in work or pre-occupied with watching the latest episode of Dexter, you'll find Debrah enjoying a quiet moment with her cat; Choops, in a tranquil corner of her little home with a warm cup of tea.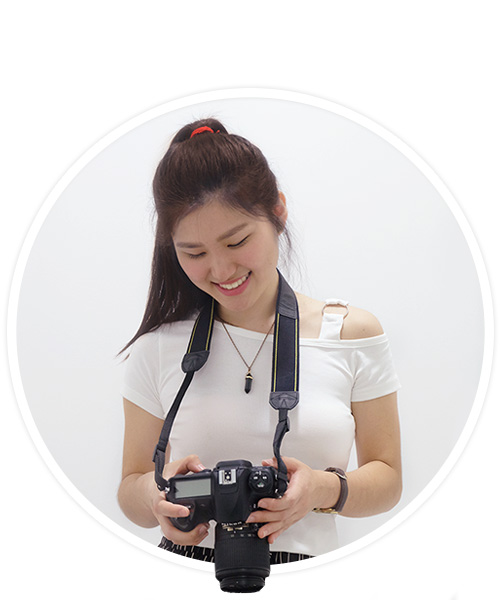 Dionna
Operations Manager
The kind of girl you'll find at a party hanging out with the guests' pets, Dionna is an all-around animal lover and photography enthusiast – Which makes Nekoya the perfect workplace for her, because she gets to pet AND photograph cats every day!
When she's not lending her lap to the snuggliest kitty within a mile, you'll find Dionna cuddled up at home with her cat; Snow, binge watching Netflix or enjoying a good ol' Vegan burger.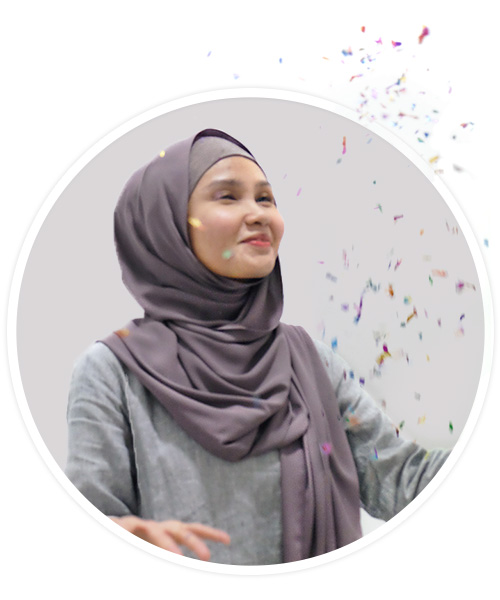 Suria
Cat Caretaker

When her son graduated from school, Suria threw in the towel and bid the corporate world goodbye! Now, she's enjoying a pretty awesome early retirement at the Nekoya Cat Hotel. Our resident clean freak, she loves making sure every nook and cranny is spotless and neat, and her love for cats has manifested in feline nutrition savvy.
Outside of work, you'll find Suria at home tending to her 2 brachycephalic feline overlords; Arici, 4, and Amer, a grumpy 12 year old who refuses to put up with Arici's antics and mischief!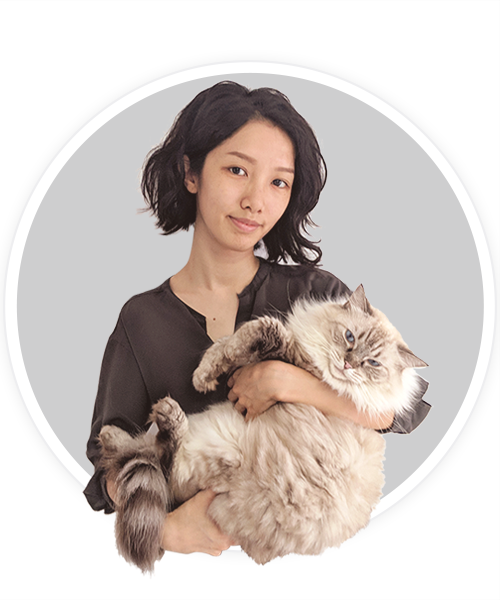 Tessa
Cat Caretaker

Everyone who knows Tessa, knows how much she loves cats. Since her secondary school days, she would often be found hanging out with community cats in her neighbourhood.
Being a caretaker at Nekoya is the perfect fit for her as it also nurtures her to be a better pet parent. Especially now that she has one of her own – a 5-year-old cat named Pom Pom. When she's not doing anything cat-related, Tessa runs her own music production company and is usually found playing computer games on the weekends.
Being a Cat Caretaker is no easy feat – Our feline clients are very demanding and deserve only the best. Being part of the Cat Care team means you assume the responsibility of caring for our guests while their families are away. It's a challenging role that demands high attention to detail, but is oddly satisfying when the cats begin snuggling up to you to show their appreciation for the work you do for them!