The Nekoya Cat Hotel is Singapore's leading provider of private cat daycare and private, professional boarding services. Every cat that comes and goes through our door is a treasured furry friend – And we want to help cat owners take much needed vacations by being able to trust us with their cats when caring for them personally sometimes isn't possible.
Our Vision
Our vision is to provide a superior boarding experience for as many cats and their owners as possible.
Our Mission
We want to transform how cat owners travel, and let them travel happy. We aim do this through being Genuine, Honest, Passionate, and through our four pillars of Holistic Cat Care.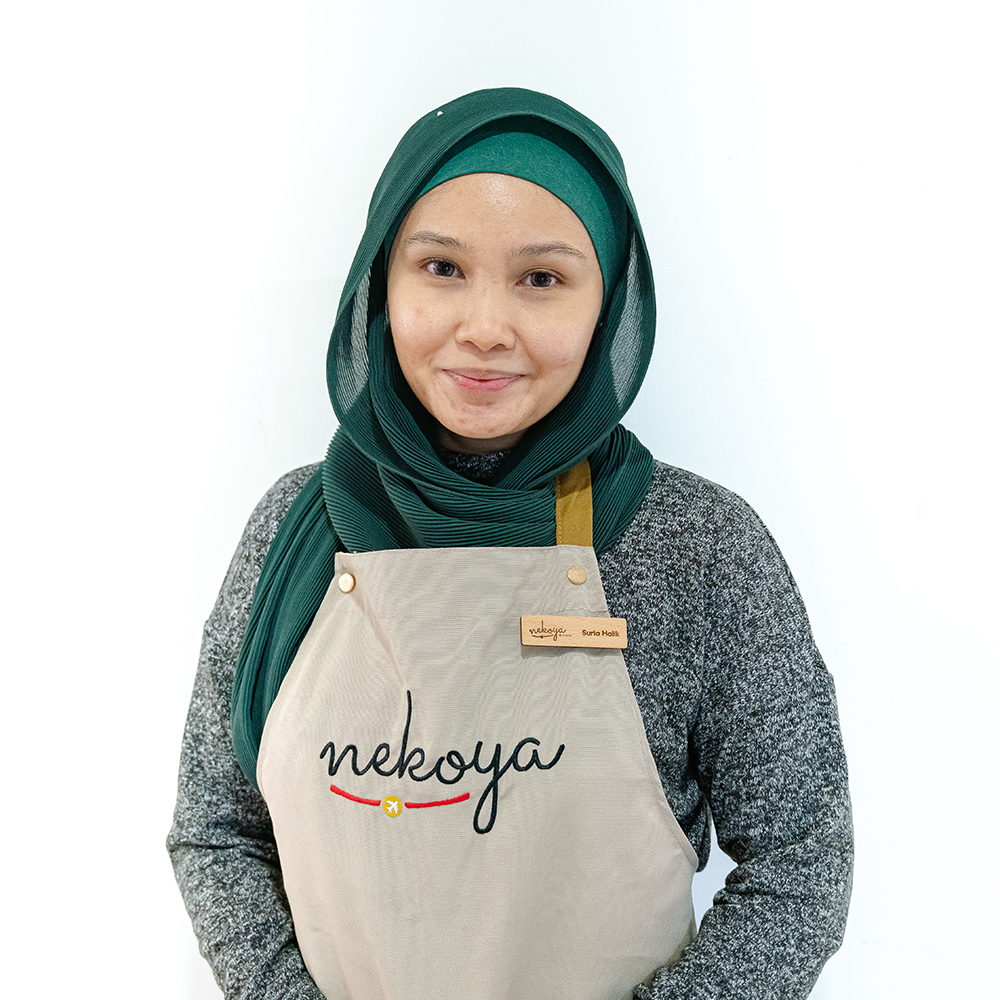 Suria
Suria is a loving parent of 2 feline overlords; Arici and Amer. Our resident clean freak, she loves making sure every nook and cranny is spotless and neat.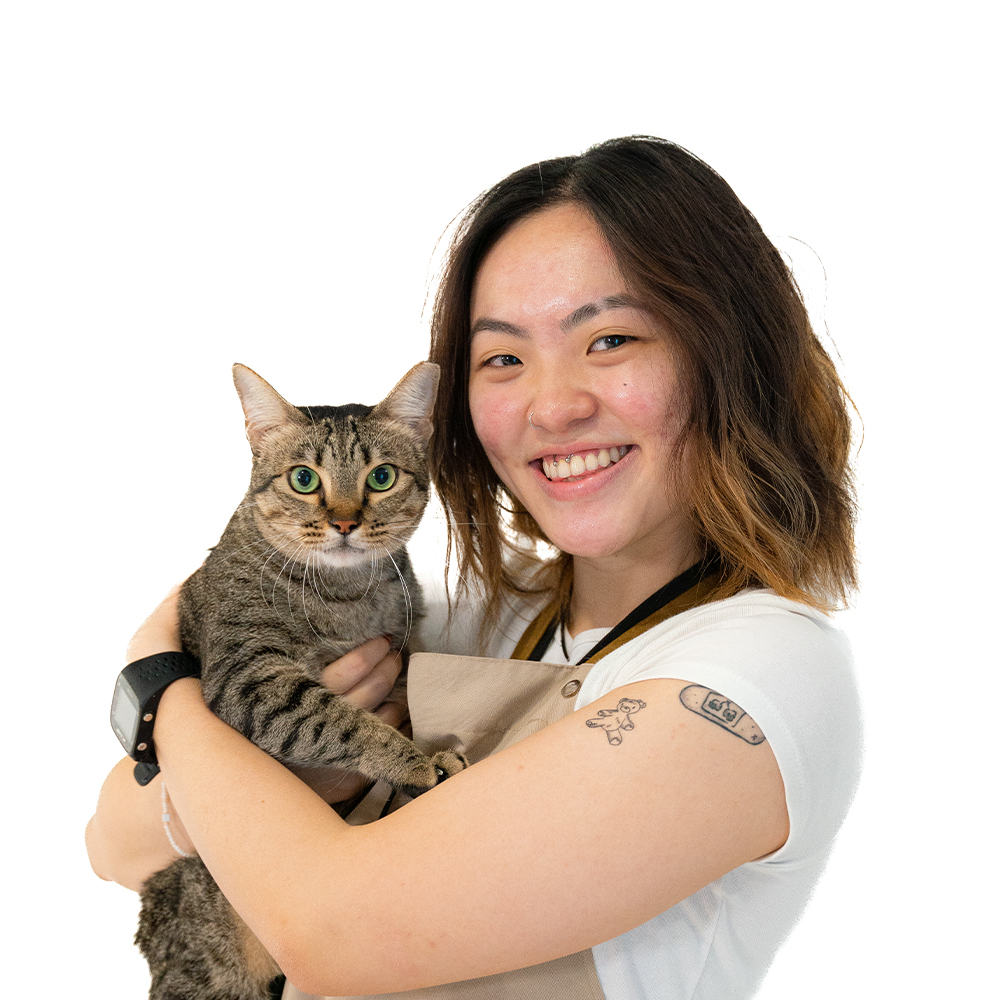 Saraphina
Lover of all things cat, it's not unusual to look at Sara's photo gallery and see mainly photos of cat found on social media, and of course her two fur babies - Gin & Whiski!
She keeps active in her free time, usually either inverting upside down practicing aerial yoga or working out at the gym!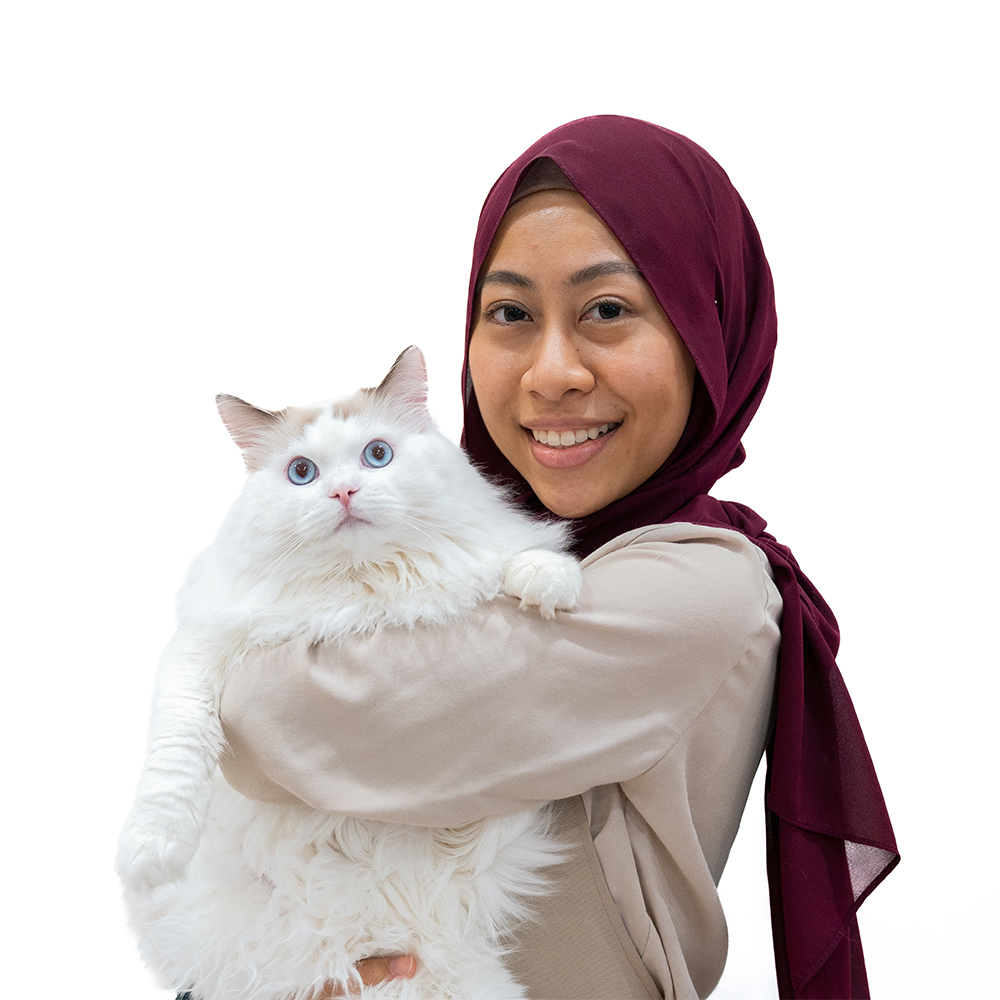 Kazimah
A cat lover since young, Kaz made a career switch and joined Nekoya to work with kitties. She hopes to have her very own furbaby someday! A proud Hufflepuff, she spends her free time looping old Mayday Parade songs and doing aerial yoga.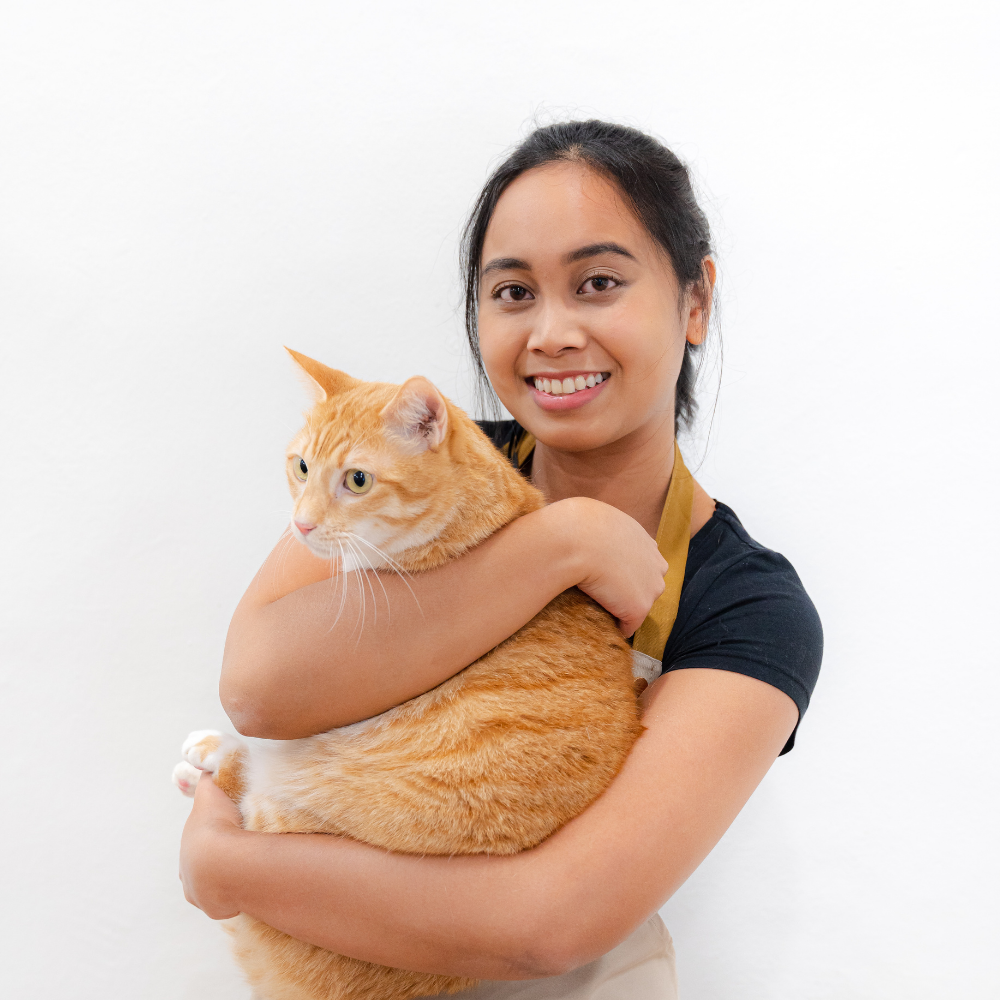 Andrea
Andrea became a complete cat-convert after adopting her chonky British Shorthair; Ally. Loving and caring for cats of all kinds is now second-nature for her. While away from work, you may find her performing in a theatre show or dancing for an event!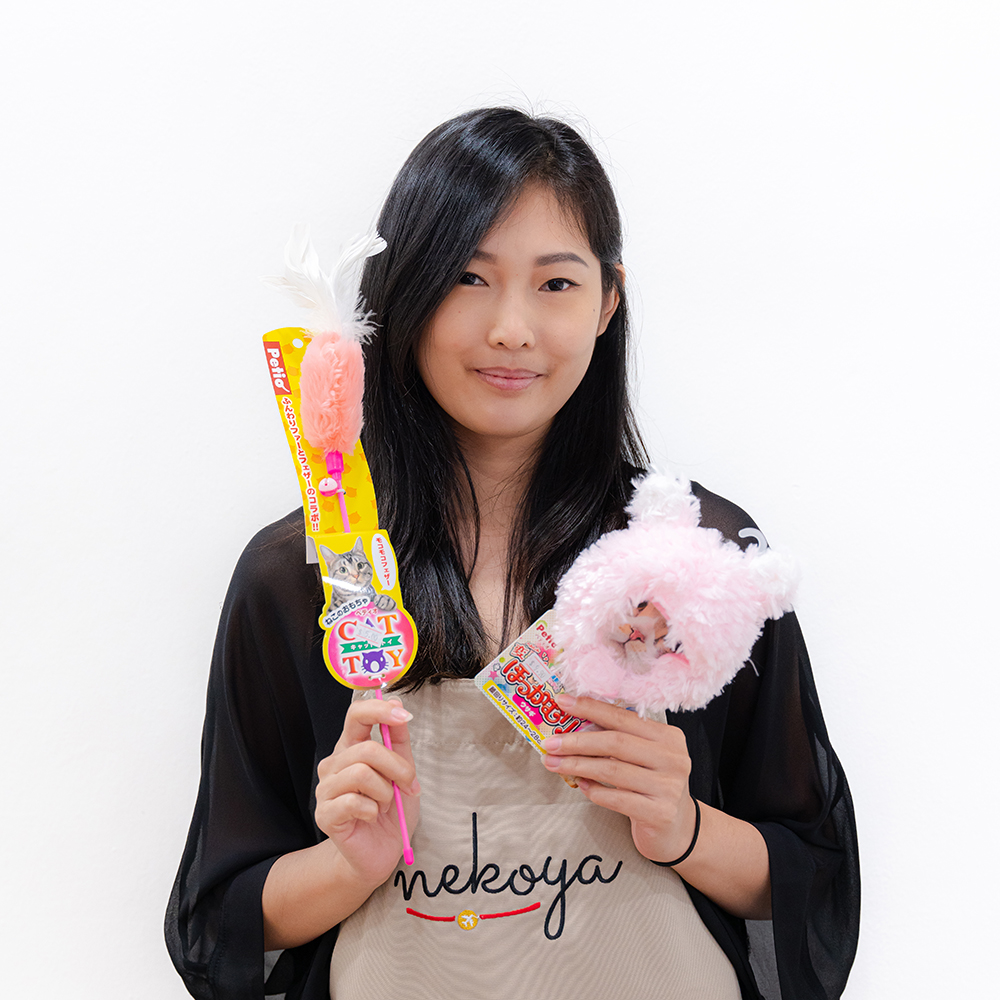 Pearlynn
Pearlynn enjoys the company of furry friends whose unpredictable antics keep her on her toes. She never gets enough of the cuteness of these little furballs and anticipates meeting and caring for different feline guests!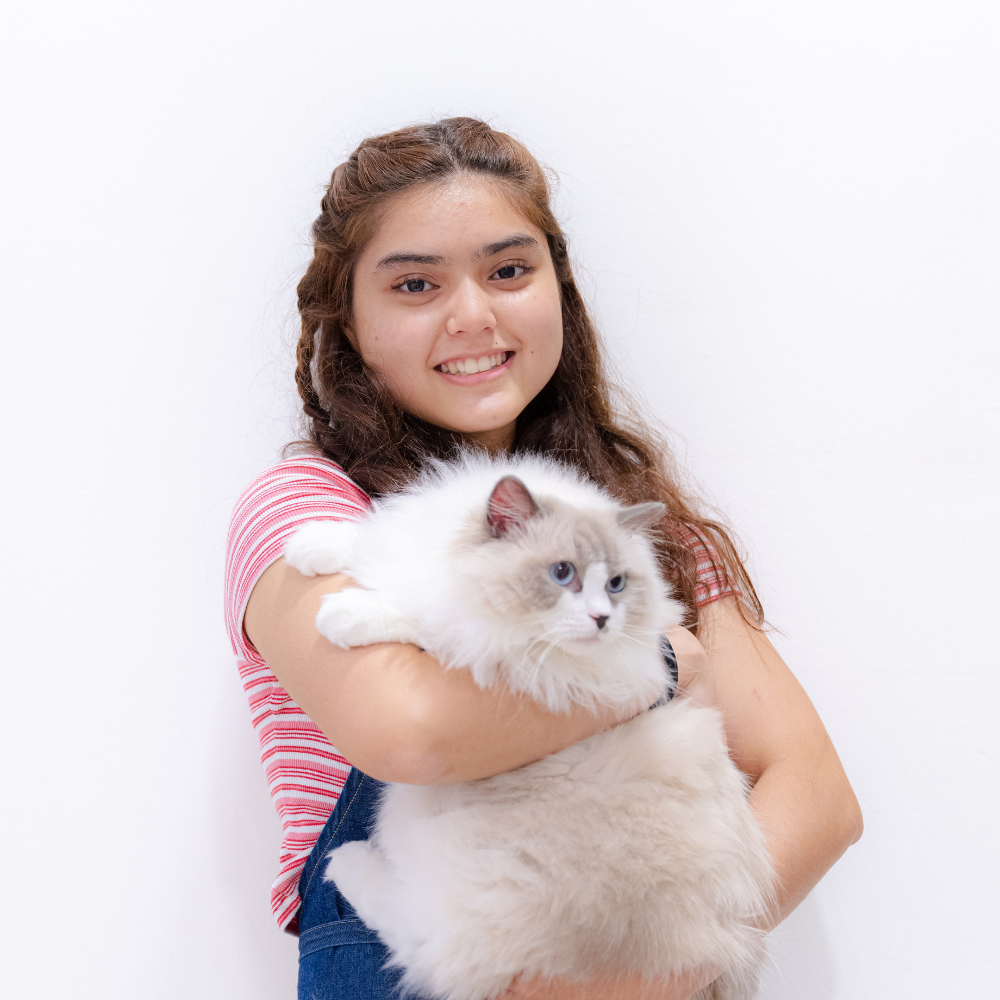 Nadzirah
Nadzirah is a loving cat parent to her 4 rescued furballs. She has years of experience working with cats; healthy and sick, young and old. This has allowed her to quickly read and understand the needs and wants of every cat staying with Nekoya as a caretaker!